Blog
Maintenance for Motorhomes in Oregon: 7 Mistakes to Avoid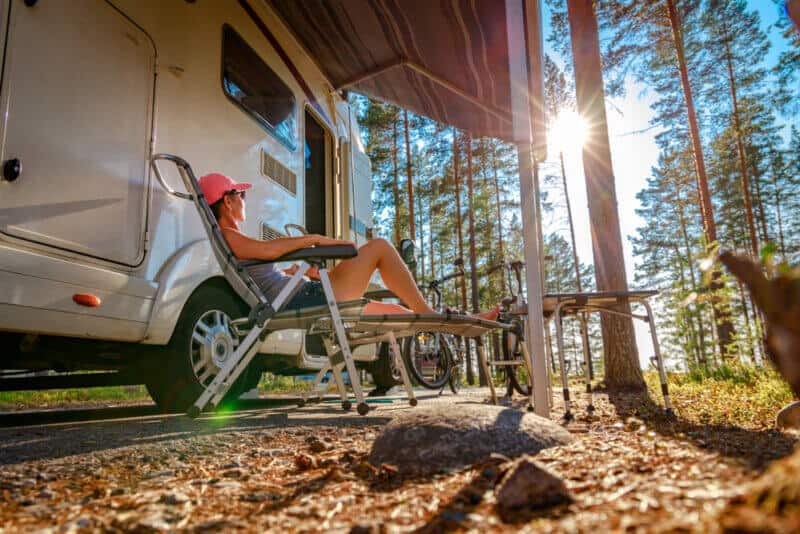 Owning a motorhome is a great way to explore Oregon's majestic beauty during the pandemic. All you have to do is pack up your belongings and hit the road with a self-sustaining abode. Explore Mount Hood National Forest, Crater Lake National Park, or the Columbia River Gorge National Scenic Area without putting yourself at risk.
However, before you hit the road, you need to make sure of two things. First, that you have excellent motorhome insurance that will protect you in the event of an accident. Second, that you've properly maintained your RV, so it doesn't break down in the middle of nowhere. Whether you're new to the motorhome life or a seasoned pro, avoid these mistakes to ensure your RV is always performing at its best.
Your RV is your sole protection from the elements, so you'll want to make sure it's ready to withstand any weather. Not only will a leak leave you dripping wet, but it could also damage your motorhome's appliances, furniture, and more.
Weatherproofing is easy — it should just take an afternoon of your time. Get some self-adhesive weather stripping or caulking and apply it to any drafty windows or doors. You'll also want to check any access panels or exterior lights, as they are also common leak sources.
Oregon has strict regulations for how you tow other vehicles or trailers with your motorhome. If you change up your attachments during a maintenance session, make sure they still adhere to Oregon's rules.
While it's not legally required, Oregon does strongly recommend a braking system for your trailer. You'll also need to make sure you have side marker lights, brake lights, taillights, turn signals, and rear and side reflectors on your trailer. Additional requirements apply depending on your vehicle's size, so make sure any tweaks you make don't interfere with the law.
Your RV's battery powers a lot! You'll probably have separate batteries for your engine and your interior lights and appliances. Checking on both of these before any big trip is an absolute must — especially if you're taking a winter trip where the cold could drain a dying battery.
Most RV batteries last around three to five years, after which they'll start losing capacity. This means you may hear some stuttering when starting up. If the problem gets bad enough, you may not have enough juice to power the vehicle. Avoid all this by doing a battery test, so you aren't stranded in the woods.
One big part of maintaining a motorhome is cleaning out the water waste systems. You have two main systems: gray water, which includes wastewater from the shower or sink, and blackwater, which comes from the toilets. Each system has different requirements for what chemicals to use, so make sure you grab the right bottle when shopping.
You'll need to use these chemicals every time you flush out your system. Don't forget this part! If you overlook it, you may get a clogged system, which will cost a ton to repair (and might leave you without a working toilet or running water when you need it most).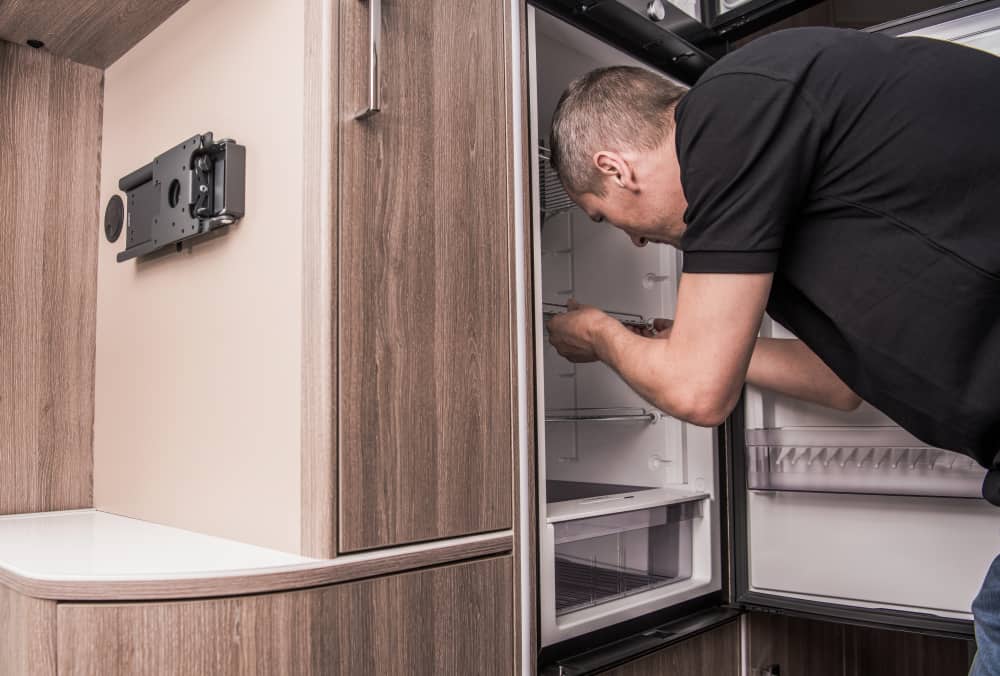 You should never try to fix your motorhome's electrical issues yourself (unless you're an electrician, that is). RVs often have complicated wiring setups due to space configurations, meaning that even if you think you can handle changing out a light switch, it may be a bigger problem than you realize.
Keep in mind that even if you're just working on one small wire or switch, you could cause significant damage to the rest of your electrical system. Not only that, but you're putting yourself at risk for electrocution. That's why it's best to leave the situation to the professionals.
Emptying your blackwater tank isn't exactly the most pleasant experience in the world. That said, it still needs to be done regularly to keep your pipes clean and fresh. If you're lucky enough to have a setup where you can connect to a sewer, you might think you can leave this pipe open all the time to prevent waste from sitting in your tank.
This is a bad idea. Leaving the blackwater tank open all the time lets liquid waste drain faster than solid wastes. It can cause solid waste to clump up and clog your system. No thanks! Avoid this by only opening the tank when it's ready to be emptied.
Keeping your motorhome clean is important for having a safe and healthy trip. But you need to make sure you aren't treating it like your home. While it may look like your standard living space, materials used to build motorhomes are often more lightweight and fragile than those used in home construction. This means you'll need to be careful when you're cleaning them.
In particular, when cleaning floors, don't scrub hard or drown them in water. This can cause corrosion that can eventually lead to leaks or holes in the material. Keep things in pristine condition by using cleaning supplies designed specifically for RVs.
When it comes to motorhome insurance, Vern Fonk is your number one choice. We offer affordable rates to provide you peace of mind wherever you drive. Get your free quote today!