Blog
7 RV Tips for Summer Fun in Washington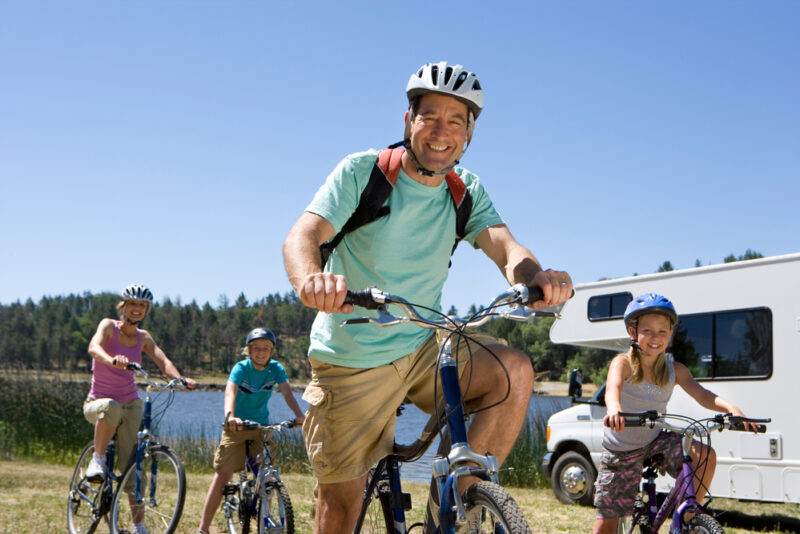 The whole family lets out a cheer as your RV bumps, thumps, and rumbles out of your Washington neighborhood toward … wherever it is that you've decided to spend the summer. As you hit the road in your recreational vehicle, the anticipation for summer fun is high. But, as any experienced RV-er knows, things can go wrong pretty quickly.
From trying to cook dinner in a much-smaller kitchen without making a mess to getting lost and taking wrong turns, there's never a dull moment. Just make sure you have a good GPS system and a sense of humor to keep you going. And if you break down, don't panic — it's all part of the experience! Make sure you have roadside assistance and the right motorhome insurance — it'll give you peace of mind knowing you're covered no matter what.
Looking to make your RV feel more like home this summer? Here are seven easy strategies to help you do just that.
1. Plan Ahead
This is crucial. And easy, with the internet at your fingertips. Start by entering Best RV campgrounds in Washington (or wherever you'll be spending your time). What's the cost? What are the amenities? Is there a pool? Playground? Does the campground have such seemingly mundane but ultimately important features as laundry facilities?
How about proximity to outside entertainment options? Are there cities, beaches, state parks, dining facilities, or other attractions nearby? What will the kids do on a day-to-day basis? You know how quickly they'll remind you of their boredom if they're not properly entertained every waking moment.
Once you think you have a viable option, look online for user reviews. What do others think of their experiences in the place where you might spend your entire summer? Keep in mind that this isn't like a one-night stay in a sketchy motel room. You'll have to live with your decision for a lot longer than that.
2. Find a Shady Spot to Park
No, that's not the same as "sketchy." All we mean is that American summers are hot, whether in Washington, in other parts of the PNW, or elsewhere. If you don't want to be stuck running your RV's air conditioner day and night, see if it's possible to dock under a tree canopy or in a part of the park that's predominately shaded.
If you're boondocking, you'll have more control over your "shady" situation. Boondocking is when you pull into a field, park, or other area without plans to hook up to utilities. In such a situation, one of your primary decisions should be to seek natural shade.
Other ways to stay cool include buying and strategically placing mobile fans. Invest in environmentally sound solar panels, and you can keep your AC and other cooling devices running for free whenever the sun is shining. Otherwise, try to stay away from your RV during the most intensely hot and sunny portions of the day. Which gets us to our next point…
3. Get Out!
No, that's not some sinister warning from a horror movie. It's just facing the reality that the walls will slowly close in, no matter how spacious your new motorhome seems at first.
The typically roomy recreational vehicle averages about 320 square feet of interior space. Even most small apartments are larger than that. If your vacation crew is used to life in a traditional, 2,000-square-foot home — well, like we said, the walls will eventually start to close in. Just like that scene from Star Wars.
That's why we suggested earlier that you check out the larger community. Are there parks and beaches for family frolicking? Are you near a city where you can take in (whee! air conditioned!) restaurants, museums, tourist stops, and entertainment venues? Ask your campground neighbors with kids what they do when they get away for the day.
Get out of your spacious-but-cramped seasonal living quarters as often, and for as long, as you can. If you didn't bring along a more manageable vehicle for this sort of day travel, call for a rideshare or cab if available. Or ask campground management or your neighbors for transportation options.
4. Treat Your Home on Wheels Like, Well, Home
You won't have many experiences in life in which your vehicle is also your living quarters for a few potentially long weeks or months. That's why you need to take good care of your RV and make the place feel like home. Start before your trip even begins by adding bedding, pillows, art, kitchen gadgets, color schemes, and other accessories that make the space feel less generic.
While docked, explore nearby garden centers, antique stores, and flea markets for objects that remind you of your vacation and delight your senses. Let your kids help.
Also, use your yard just as you would at home. That might mean setting up a portable grill and inviting the neighbors over for burgers. You might also add skirting, flower pots, and other decorative touches to the exterior that make it feel more welcoming.
Personalizing your motorhome can make all the difference in creating a sense of home while on the road. After all, who wants to feel like they're living in a box on wheels? But, as with any small space, it's important to resist the temptation to go overboard with decorations. Instead, focus on adding simple, yet functional touches that will make your space feel like a cozy and inviting retreat. Remember, when it comes to RV customization, less really is more.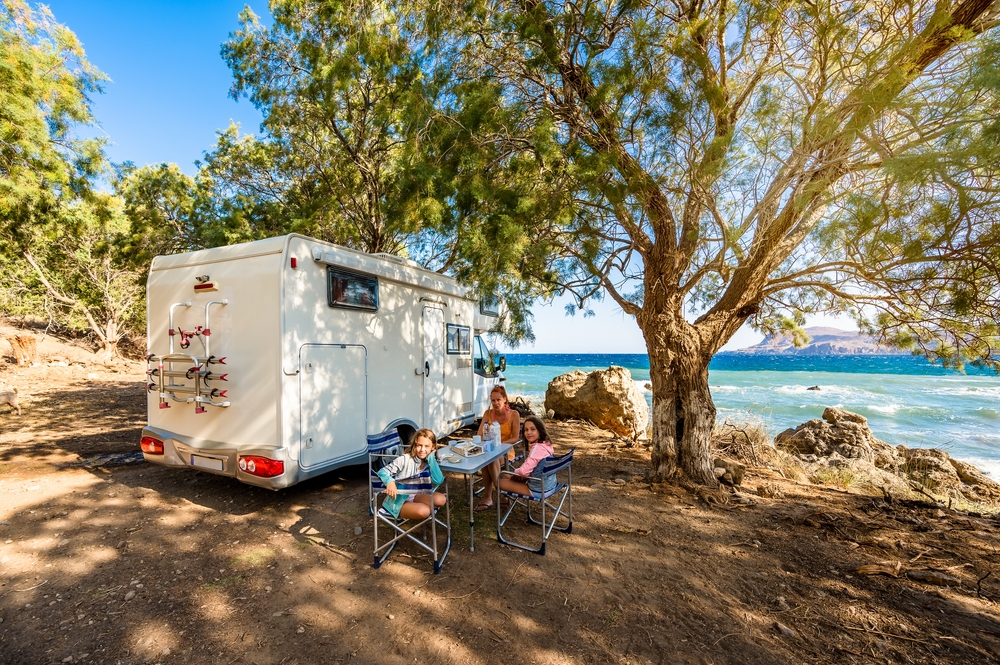 5. Meet the Neighbors
Unless you're boondocking in the Washington wilderness, you almost certainly have neighbors — and neighborliness is just part of the RV lifestyle. Chances are good that you all come from different parts of the nation and possibly beyond. Lots of storytelling potential ahead and a great geography lesson for your kids.
In addition, your neighborliness might be another way to make your environment feel more like your home block in Washington. This can be especially important if you're traveling with kids, who must be away from their friends. If they can meet "summer friends," they might not want to leave by the end of the season.
6. Make Sure You're Connected to the Internet … or Not
How important is a good connection to the internet to you and yours? Do you work remotely, like a growing segment of the American workforce? Will you want a dependable connection to find restaurants and entertainment venues? Will the kids go crazy without their games and social media platforms?
In that case, make sure before you make a campground decision that there's a dependable internet connection available 24/7. You'll know by the complaints of reviewers if there isn't.
Or … is your goal to get away from the internet for a few months? There's a lot to be said for that too. Cut the connection and have yourselves a summer in which the family gets reintroduced to each other and finds pre-digital ways of finding enjoyment. You can still use your smartphones to track down venues, hours, directions, and other information you must have.
7. Shop for Dependable Motorhome Insurance in Washington
As we think we've made obvious by now, your RV is both your home and your vehicle. You have insurance for your home and cars, so you understand how many ways both can get damaged. And how financially insecure you'd be without full coverage.
In the case of your recreational vehicle, the need for coverage starts even before you roll down your driveway for the first time. Think of the effects of theft, vandalism, hail, windstorms, a fallen tree limb, and too many other points of damage or destruction while your vehicle is parked.
Once you get on the road and start driving at 60 miles an hour, you have the same risks as car travel, except that you're behind the wheel of a vehicle that might measure some 40 feet from nose to stern. Yeesh! And one which you might have little or no experience piloting.
Then there's the two or three months at the campground and a whole new list of risks. That's why your first phone call, as soon as you buy your RV, should be to an independent motorhome insurance agent.
An independent agent works with multiple major insurance carriers rather than with just one. The benefit to you is that your agent can shop for options that will give you the coverage you need at the most affordable premiums.
Find Affordable RV Insurance
Let our suggestions ignite the spark of adventure within you and your loved ones, as you embark on a journey filled with unforgettable memories and endless possibilities.
But first, call Vern Fonk Insurance at (800) 455-8276 or get a quick motorhome insurance quote online. You can also find an office near you and schedule a chat with one of our friendly independent agents that specialize in cheap Washington motorhome insurance.