Blog
How to Prep Your RV for a Pacific Northwest Winter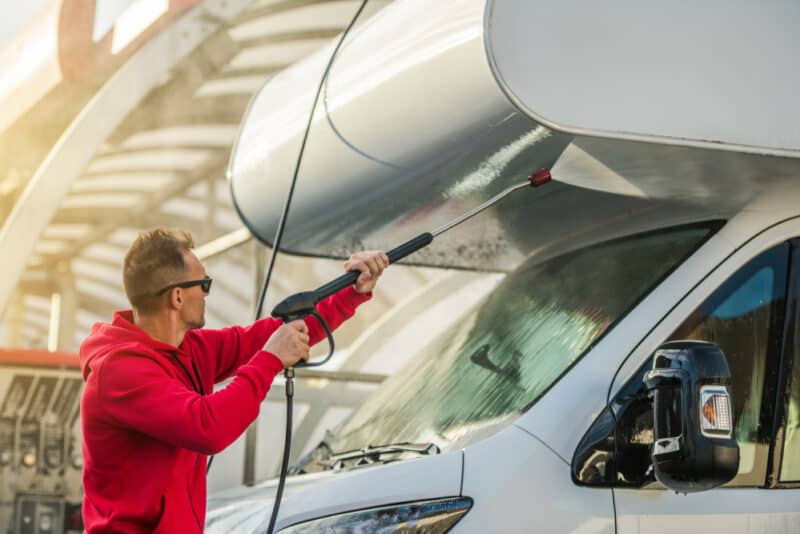 If you and your motorhome will be snowbirds in Florida this winter, you can skip this post, but before you drive all the way to a sunnier clime, make sure your RV insurance is up to date.
But if you plan to sideline your recreational vehicle right here in the harsher PNW, here's what you should do to keep your vehicle protected from the elements and other costly off-season threats.
1. Find the Best Possible Parking Spot for Your RV 
Ideally, that's in a nice, warm garage. If that's not possible, and you must park your motorhome in your driveway or other outdoor or partially unprotected location, think it through.
Does your spot have extended shade? This is better than having lots of paint-damaging UV rays beaming down on your RV. On the other hand, be careful if that shade comes from heavy tree limbs directly overhead during a Pacific Northwest winter. You don't want the limb getting loaded down with snow or ice and crashing onto your RV.
Try to keep your vehicle out of significant wind activity if you can, and if you plan on parking your RV or camper curbside for several months, make sure your city allows this, and you won't annoy or inconvenience the neighbors.
2. Drain Your Motorhome's Plumbing System so Your Pipes Don't Freeze During PNW Cold Snaps 
The PNW gets more extended freezes in some years than others, but all your motorhome needs to burst plumbing pipes is one cold period that lasts just long enough. That is, unless you've thoroughly drained all your water lines before retiring your RV for the winter.
If you are the kind that thoroughly drains your water lines and tanks, remember to fill your system with antifreeze. This helps ensure you won't start next season with expensive repair bills.
3. Power Clean the Interior 
If you've thrown parties, overnighted extensively, or simply have kids, your RV or camper has experienced its share of loose food, sticky spills, and crumbs. Those are commendable signs of a life well lived on the Pacific Northwest open road. However, the mess can be a big problem if ignored for months at a time.
Even the tiniest amount of food left in the fridge will rot and turn moldy and foul-smelling. Crumbs can attract ants, roaches, mice, and other unwanted guests. So scrub, sweep, and sanitize your motorhome before turning out the lights on another great RV season.
4. Seal Openings to Keep Out the PNC Cold Air 
Everyone—and everything—wants to get indoors when the weather turns cold. That includes mice, squirrels, chipmunks, and other wildlife. Inspect the exterior of your RV for cracks, even the smallest openings, and get them caulked or weatherstripped.
Your sealing job will also block rainwater and melting ice that can create all kinds of problems if allowed in.
5. Cover Your RV and Its Tires 
The PNW does get sunlight during winter. More than enough to damage your paint job as well as your tires if left out in the open. That's why it's important to invest in a cover made for your recreational vehicle's make and model so that it fits tightly and securely.
Don't just drape a tarp or plastic sheeting over your motorhome. The loose fit will trap moisture between the cover and your vehicle, which can rust the body.
Your tire rubber can also be damaged by UV rays, so ask your RV dealer to steer you to the right tire covers or shop for them online.
6. Disconnect and Store Your RV Batteries Out of the Cold 
The PNW's cold temperatures can hurt your batteries. Batteries also drain faster if left unattended for the winter months. You'll want to store them in a location that's dry and cool, but not too cold. If your garage is attached to your home it might stay cool enough for safe battery storage. Otherwise, try your basement.
Your batteries will still drain in your cool, dry location, but at a slower rate than if left connected. Check them a few times during the off-season by connecting them to a multimeter or voltmeter, and charge them as needed. That way, you won't be haunted by dead batteries in the spring.
7. Add Fuel Stabilizer to Your Gas Tank 
Gasoline left in your tank will turn sludgy over time, due to oxidation. This can damage your engine. Fortunately, there's an easy solution. Just add a fuel stabilizer to your tank. There are several good brands on the market. Check your owner's manual and always consult your mechanic or dealership for additional help if you need it.
8. Conduct Periodic RV Walk-Throughs During the PNW Winter 
There are good surprises and bad ones. Your family and friends surprising you with birthday presents and a cake is an example of a good one. Foul odors or critter nests always make for bad surprises, especially in places you sleep and eat.
A little odor becomes a huge problem when left unchecked in a closed and sealed RV for a few months. That's why an occasional off-season walk-through makes sense. After all, you'd rather have a small, annoying problem you can easily take care of a few weeks after you parked than an odor that's been left to strengthen for several months.
So don't put your motorhome totally out of your thoughts just because it's the holidays and the last thing you're worried about is how it's doing in seasonal storage.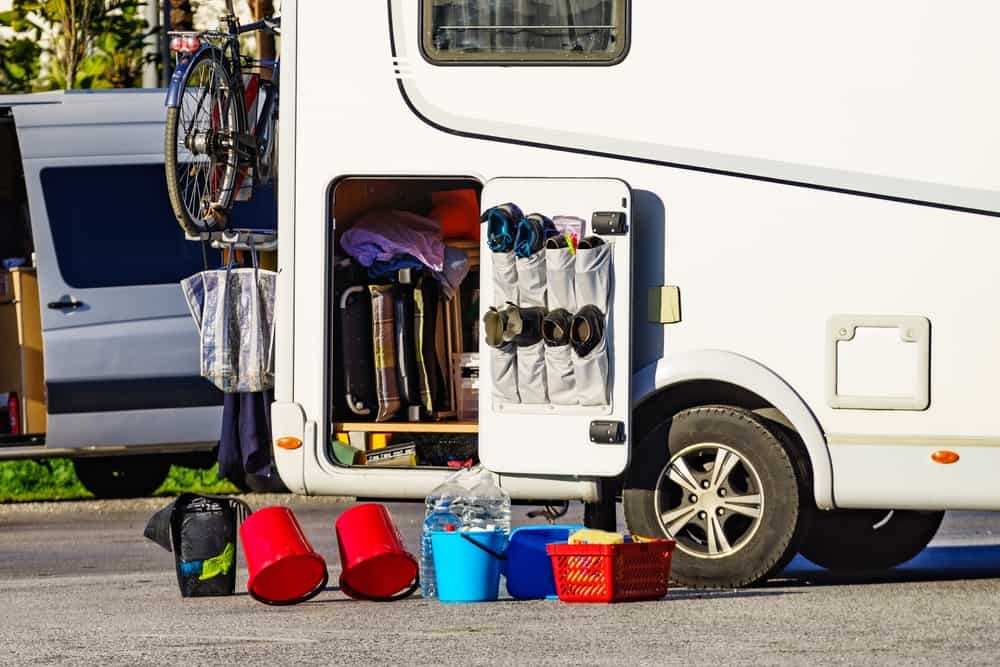 9. Review Your RV Insurance Policy 
Things change. As you use your motorhome over time in the Pacific Northwest and further, you might start to see threats to your vehicle or your finances that you couldn't even have imagined when you first went shopping for RV insurance coverage.
Alternatively, maybe you have the suspicion that you're paying too much or that your deductible needs to be readjusted, either up or down.
Whatever your questions, they can be best answered by an independent RV and motorhome insurance agent. That's because independent agents don't work for just one carrier. They've contracted to offer coverage from multiple sources, so your agent can help you shop for the most competitive rates available as well as show you how to take advantage of various insurance discounts you didn't even know were available.
The off-season is the best time to have this discussion because once the weather starts getting nice again you want to be on the road with trustworthy coverage.
Find Affordable RV Insurance Today No Matter the Season 
Reach out to your independent Vern Fonk Insurance agent at (800) 455-8276 or get a quick quote online. You can also find an office near you to discuss your RV or mobile home insurance needs with a trusted agent.