Blog
Enjoy the Open Road: Ride Your Motorcycle Safely This Spring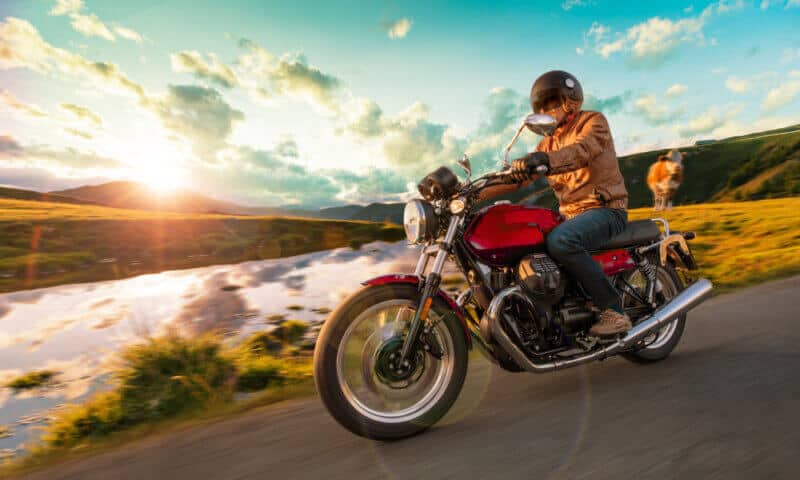 Thinking of hopping on your motorcycle and heading out across the Pacific Northwest or maybe cross country? Did you know great insurance coverage is the best way to ensure you ride your bike safely this spring?
Here are a few things to consider before you ride off on your spring adventure.
Crashing is the biggest road risk all drivers face. On the road, every driver is exposed to risks and hazards that can lead to a minor or severe crash with little to no warning. Motorcycle riders are doubly exposed because bikes don't shield the physical body from injury the same way a car, truck, or SUV does.
Let's look at some of the types of crashes motorcyclists face when they're on the road. Knowing what you may be up against will help you ride your bike safely this spring.
The name says it all: A motorcyclist crashes and is physically able to "get off" of his or her bike, walking away with little to no injuries. No motorcycle rider wants to wreck their motorcycle. But if you find yourself in a crash, this is the kind you want for your safety.
"Low side" crashes aren't too dangerous. They typically happen when you turn and the front wheel loses traction, causing the bike to fall and slide on its "low side." If you're lucky, this type of crash will wind up being a "get off" crash where you walk away with a "road rash" (minor skin injuries or abrasions) at most if you're not wearing protective safety gear.
Unlike the previous two crash types, "high side" crashes are very dangerous. They usually happen when a motorcycle's rear tire loses traction while traveling at a high rate of speed. This causes the motorcycle to skid before suddenly regaining traction, flipping the rider off of the bike and over the handlebars — or the bike's "high side."
A surefire way to ride your bike safely this spring is always making sure you have enough time to brake and avoid a crash, or what's called "lay it down to save it." Driving with a high degree of caution can be difficult to do when you're taking in the views along Washington's Palouse Scenic Byway or Snoqualmie Pass, riding along Idaho's Teton Scenic Byway, or cruising down Oregon's Hells Canyon Scenic Byway. Avoiding a crash, though, is always your best bet.
Gas for your bike, all-weather clothes, and your gear — it seems like that should do it. Before venturing off, there are a few other things you should take into consideration, like making sure you've got the best insurance coverage for your motorcycle.
A motorcycle insurance policy can give you peace of mind while you're on the road, offering coverage that suits your bike, your lifestyle, and your budget.
Most states require a minimum amount of liability insurance for motorcycles, while other types are optional. Check with your agent to determine the coverage needed in your state and what's optional. You might also want to ask if you'll need additional coverage ahead of your spring road trip. This will ensure you can ride your bike safely this spring, as well as legally, across state lines with the essential coverage you need.
Collision coverage, for example, insures any damages to your motorcycle if you're involved in an accident. After paying your deductible, your insurance company will pay for the remaining repairs.
Liability insurance doesn't cover you or your bike. Instead, this type of insurance covers what you're responsible for during a motorcycle accident, like bodily injuries sustained by anyone you crash into and any property damage you cause. While liability insurance isn't commonly required for motorcycle riders, having it's a good idea, especially if you have other assets or a home.
A comprehensive motorcycle policy typically covers damages caused by anything other than a collision, like vandalism, theft, or fire. You'll have to pay your deductible, though, before the insurance company steps in and pays what's left of the bill.
Extra cash in your pocket's a great asset to have when you're off on an adventure. If it's been a while since you last checked your motorcycle insurance policy, you might want to make sure it's current. If anything's changed since the last time you checked — say, your driving record's improved significantly, you've moved to a neighborhood where insurance rates are lower, or you're parking your bike inside a garage instead of outside — you could see your premium drop. You might also be eligible for policy discounts.
Here are a couple of ways you can bring your policy premium down:
Also, if you aren't riding your bike around as much as you used to and aren't logging a ton of miles on it annually, you might qualify for a low-mileage discount.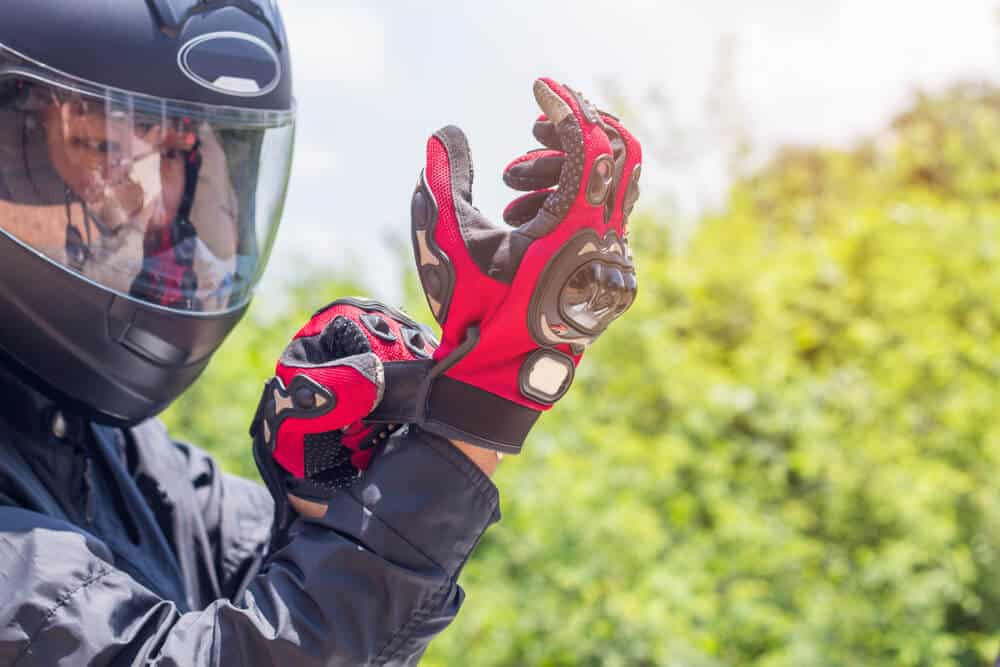 You've made sure you've got the best insurance coverage, but don't hit the road just yet. You've still got some prepping to do:
Inspect your bike so you know it's running properly
Plan the route you're going to take
Pack for all-weather travel
Bring along a basic toolkit in case you experience bike trouble
Make sure you gas up
Have a backup plan if your original one goes bust
Keep your eyes on the road
There's one more thing to consider: your safety gear. In motorcycle speak, it's called ATGATT — an acronym that's a reminder to wear All The Gear, All The Time.
Don't just pack your helmet, gloves, and boots, and motorcycle body armor; wear all of it. Your safety gear will help you avoid all sorts of injuries you could sustain in a crash, from abrasions and broken ankles to traumatic brain injuries.
When you've got great insurance coverage and plan ahead for whatever happens on the open road, you can head off on your adventure and ride your bike safely this spring with peace of mind.
Vern Fonk makes it easy to know you're getting the best deal on motorcycle insurance. Get your free motorcycle insurance quote today so you can ride your bike with ease across the Pacific Northwest and beyond.