Blog
5 Tips for Comparing Motorcycle Insurance Quotes in Washington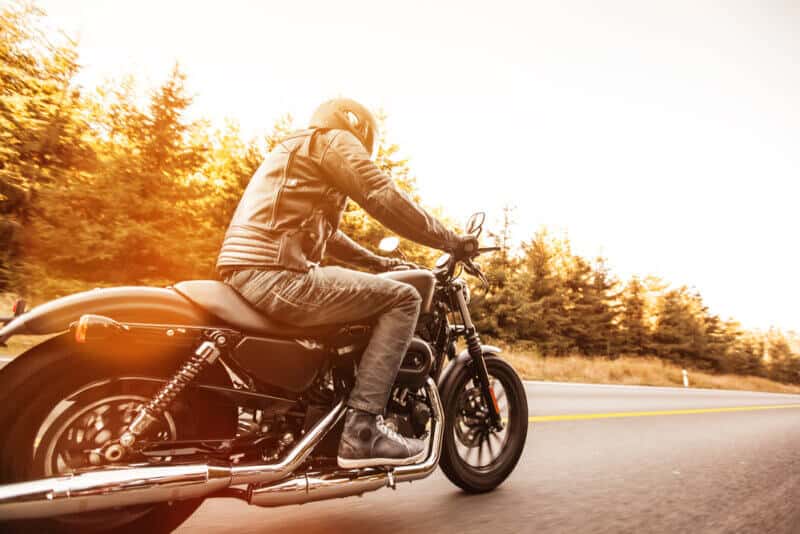 What's better than taking a day trip along the Palouse Scenic Byway with your motorcycle? Maybe driving through Snoqualmie Pass and enjoying views of the majestic surrounding peaks? Either way, one thing's for sure — you'll need motorcycle insurance to protect you along the way.
If you're looking for motorcycle insurance in the state of Washington, finding a quote might seem difficult. It can be hard to know which type of coverage is best for you or which companies are most reputable. We'll take away the stress of the process by teaching you how to compare motorcycle insurance quotes below.
Washington didn't always have laws regulating motorcycle insurance. In fact, it was only in 2019 that motorcycle drivers were legally required to carry insurance. Because of that, the first thing you should do when getting a motorcycle insurance quote is to make sure it meets the state's minimum requirements.
In Washington, the only coverage you're required to carry is liability insurance. Liability insurance protects you if you are at fault for an accident. There are two components of liability insurance plans — bodily injury coverage and property damage coverage.
Bodily injury coverage pays for medical bills and other costs related to an accident you cause. Property damage coverage, on the other hand, foots the bill for damage you cause to someone's car or other property.
You must have at least $25,000 of bodily injury coverage per person (for up to a total of $50,000 per accident) as well as $10,000 in property damage coverage. These are the bare minimums to be legal in the state, so make sure your insurance quote has these numbers right.
That said, these numbers are pretty low if you're ever in an accident, which is why you might consider upping the coverage so you have more protection.
When it comes down to it, the minimum liability coverage isn't that much. If you're in a serious accident, you could quickly exceed those numbers, meaning you'll have to pay the rest of the bills out of pocket.
That's why you should consider adding additional liability coverage to see how it affects your premium price. Different companies might calculate these costs in unique ways, so see which company is most affordable when comparing quotes.
Liability protects others if you're in an accident. What about keeping your own bike safe? If you want that, you'll need to add on collision and comprehensive coverage.
Collision coverage pays for any damage to your motorcycle if you're in an accident. All you have to do is pay a deductible, and your insurance company will cover the costs.
Comprehensive coverage pays for any damage to your motorcycle not caused by accident. For example, if your bike catches fire or gets damaged in a hail storm, insurance will cover the repairs.
Naturally, adding on these coverages will increase the cost of your premium. We recommend putting in the same coverage levels for quotes with every company so you can see which offers the cheapest protection for identical services.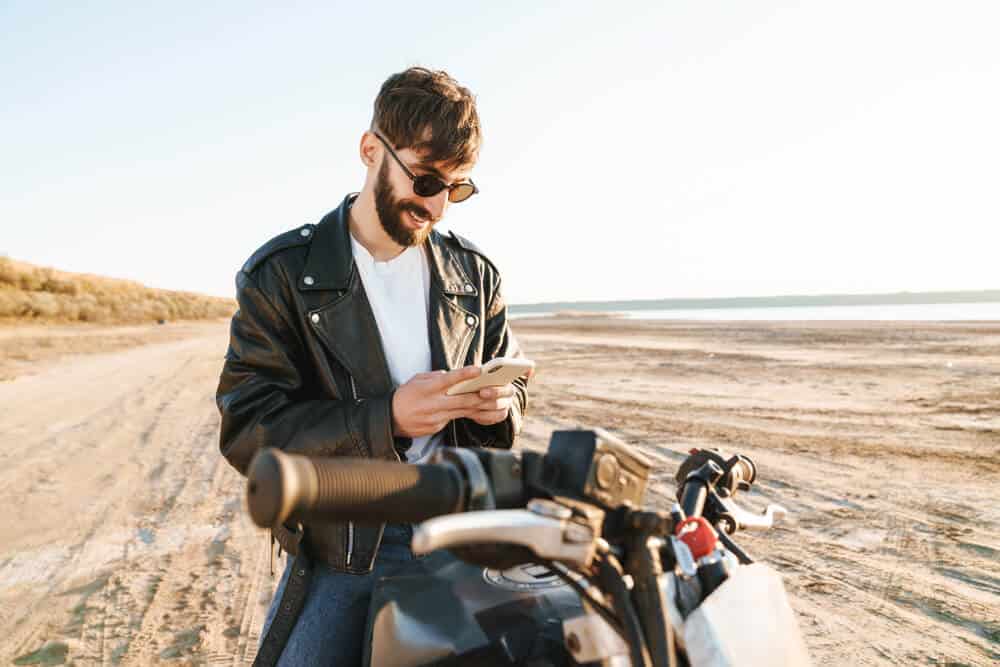 The average motorcycle insurance policy cost across the United States is $519. In general, auto insurance in Washington is cheaper than the national average, so you'll find that motorcycle insurance should also be a bit cheaper.
It's a good idea to compare all of your quotes to this number. Just keep in mind, if you find your rate is a lot higher, there could be factors influencing this. If you need an SR-22 motorcycle insurance policy, these are generally higher because you're a high-risk driver.
Additionally, if you've had accidents in the past or driving citations, your costs could go up. Different insurers treat these offenses differently, which is why it's so important to compare quotes from all of them.
When building an insurance quote, your deductible is a feature that can significantly change what you pay every month. A deductible is the set amount you have to pay for coverage to kick in if you're in an accident.
For example, let's say you were in an accident, and it will cost $2,000 to have your bike repaired. If you have a $500 deductible, you'll need to pay that upfront when you take your motorcycle to the shop. Then, your insurance company will foot the rest of the $1,500 for your repairs.
Deductibles typically range from a couple of hundred dollars to over a thousand: the higher your deductible, the lower your monthly premium. Likewise, the lower your deductible, the higher your monthly premium. Most people settle somewhere in the middle to have an affordable monthly premium and a reasonable deductible should they ever get in an accident.
Make sure you have the same deductible selected for every quote, as otherwise, one might be unexpectedly higher than another. You can play around to see how changing the deductible changes the premium, but make sure you always start on the same page with every quote.
During the initial quote process, there's no need to call an insurance agent for help. Instead, stick with the insurance company's online quote tool. This will allow you to quickly change the levels of coverage you're looking for so you can see how that affects the price. You can also have multiple tabs open, so you can easily click back and forth as you make changes.
Then, once you've found a company you're ready to go with, you can call an agent for more assistance. They may be able to help you further personalize your policy or find you discounts that weren't available online.
Vern Fonk makes it easy to know you're getting the best deal on motorcycle insurance. Get your free quote today so you can ride your bike in peace across Washington and beyond.