Blog
Why You Can Afford Motorcycle Insurance in 2021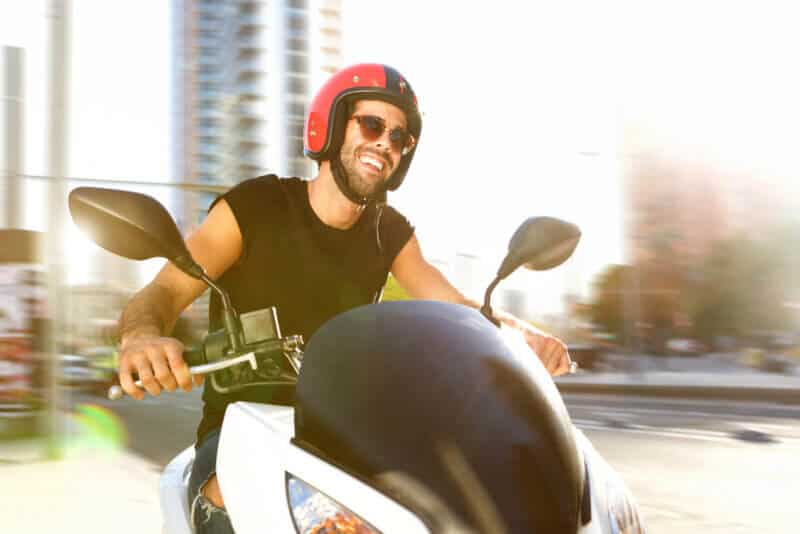 Many riders think insuring their bike can get pretty pricey with all the risks motorcyclists face on the open road. That's not entirely true, and we're going to tell you why you can afford motorcycle insurance in 2021.
Let's look at why insurance rates for motorcycles can get so high before we get into that. For starters, while all drivers are exposed to all sorts of risk on the open road, those risks are much higher for motorcycle riders. That's because a bike doesn't shield your physical body from injury the same way a car, truck, or SUV does.
Aside from the injuries that you risk sustaining, there's also the risk of causing property damage and harm to others if you're involved in any kind of crash. Where you store your bike, where you ride your bike, and what type of bike you own also contribute to your monthly insurance coverage costs.
There are several things you can do to keep your motorcycle insurance coverage low. Knowing what they are is the first step.
Reasons Why You Can Afford Motorcycle Insurance in 2021
Here's the most important thing you've got to remember when you're out riding your bike along the open roads of the Pacific Northwest: the higher the risk, the higher the insurance.
The kind of bike you ride and whether you've got a companion riding on your bike with you are just a couple of factors that influence the amount you pay monthly for motorcycle insurance coverage.
Knowing how you can work around these risks will keep you out there riding with the best rate and best coverage price. Let's look at a few reasons why you can afford motorcycle insurance in 2021.
You Bought a Bike That's Reasonably Priced
The amount you pay for motorcycle insurance varies from bike to bike. Insuring a high-end one that packs a lot of horsepower or one that's high-performance is going to cost you a lot more than an average bike that's reasonably priced. Why? Because more expensive bikes pose a higher risk for accidents and theft.
Your best bet is sticking with an average bike that you'll ride in areas where traffic's relatively light and that you'll store in a garage. Doing so will likely bring your insurance price down significantly because these actions minimize the risk of accidents and theft.
You Ride Alone
Some riders rather ride solo when they venture off on their bikes, and that's a great idea if you're looking to save money on motorcycle insurance.
In fact, cutting down your coverage costs by riding solo is one of the top reasons why you can afford motorcycle insurance in 2021. All the risk is on you, and your insurance policy has got you — and you alone — covered.
But if you're the kind of rider who likes having a companion on your bike riding along with you, you're going to have to pay more monthly for guest passenger coverage.
Never, ever let anyone ride on your bike with you if you don't have guest passenger coverage because there's much more risk involved in these types of rides than you realize. If you do and you're involved in a crash that leads to your passenger getting injured, this could quickly become the costliest, most catastrophic mistake you've ever made on your bike.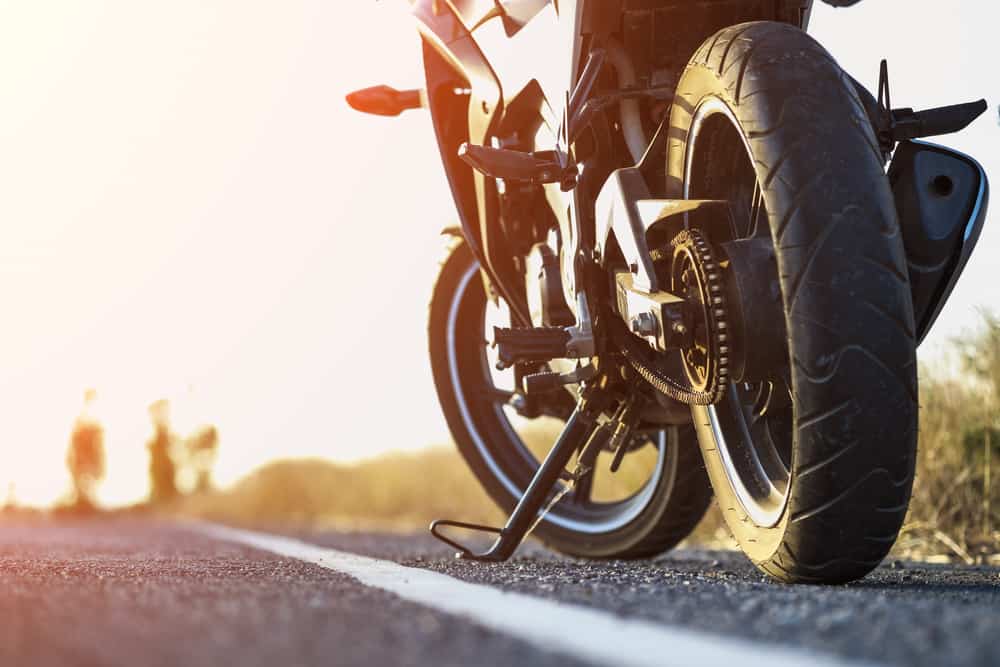 You always want to have guest passenger insurance if you plan to ride with anyone else, whether that's your child, significant other, good friend, or close relative. If your companion suffers severe or life-threatening injuries while riding on your bike with you and you don't have it, your insurance company won't pay their hospital bills. You will have to pay out-of-pocket, especially if that person sues you. If you're sued, you could lose your home, bike, and other possessions if the court finds you negligent and culpable for the crash.
The best way to avoid all of that and keep your monthly insurance bill low is to ride solo always — no exceptions.
You Enrolled in a Motorcycle Safety Course
All drivers benefit from enrolling in driver's safety courses. These classes not only help lower your insurance rate but also help clean up your driving record.
Many driver safety courses are tailored specifically toward motorcyclists. The Motorcycle Safety Foundation, for example, offers basic, online and in-person rider courses for all types of motorcyclists nationwide, from beginners who are learning to ride to more advanced riders looking to refine their skills.
Motorcycle safety courses offer all of the benefits of a regular driver safety course with additional guidance and tips geared toward riders.
You Have Broader Insurance Coverage
Nowadays, you typically get the best price when you bundle products. This especially holds true when you're talking about insurance coverage.
If your motorcycle insurance policy only covers a single bike, you'll likely have to pay a bit more than if you include other insurance products, which is known as a bundled package. Let's say you've got your bike and your spouse has their own bike. You can get coverage for these two bikes under a multi-motorcycle policy, which saves you a little more than the single-bike plan does.
You might also save a little more money if you include auto insurance for the vehicles that you own or lease, along with home or renters insurance coverage too. Thus, these are just a few more reasons why you can afford motorcycle insurance in 2021.
Why You Can Afford Motorcycle Insurance in 2021 When You Ride Safely
Whether you're riding your bike through your neighborhood in Washington, Oregon, or Idaho, or journeying across the Pacific Northwest, always make sure that when you ride, you ride safely.
When you're on your bike, always wear your safety gear and always watch out for other drivers and riders. Before you head out, gas up and make sure your bike's running properly. Plan your routes and be ready to change plans as needed. And always, no matter what happens, make sure you keep your eyes on the road at all times.
It only takes a second for a crash to happen. It's in your best interest to ride with patience, aware that the slightest mistake could bring big consequences. Remember, the safer you ride, the lower your insurance premiums will be.
Let Vern Fonk help you find affordable motorcycle insurance in Washington, Oregon, or Idaho. Start your free quote online, over the phone, or at one of our offices near you.