Blog
Washington's Frequently Stolen Cars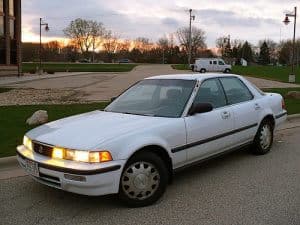 All car owners are subject to the risk of their vehicle being stolen at any given moment. There are however, owners of specific models and years of cars that have a higher chance of finding their parking space empty. There is a trend of certain cars being jacked within the last few years. Experts say the reason for the commonality is a mix of their higher populations and their easily disabled anti-theft systems.
Here is a list of the most commonly stolen cars in Washington state:
– 1992 Honda Accord
– 1995 Honda Civic
– 1998 Honda Civic
– 1995 Acura Integra
– 2006 Ford Pickup (Full size)
– 1990 Toyota Camry
– 1991 Toyota Camry
– 1996 Subaru legacy
– 2000 Dodge Caravan
– 1992 Full size Chevy Pickup
– 1994 Acura Integra
– 1994 Nissan Sentra
– 1999 Chevrolet pickup – Fullsize
– 1995 Saturn SI
– 2004 Dodge Ram 1500
– 1991 Compact Chevrolet pickup
– 2002 Ford Explorer
– 2003 Toyota Corolla
– 1994 Nissan Sentra
So use some common sense, and remember to lock your car every time you leave it, and do not leave your keys inside. Install a warning device that can alert you or others to the thief, or you can even install a "kill" switch to turn off the power (fuel source) of your car in the case of a car-jacking. High-tech tracking devices are now readily available and have become cheaper to install and use. Remember that installing any of these anti-theft protections could even save you money on your car insurance policy.