Blog
4 Common Myths about Renters Insurance in Washington and Oregon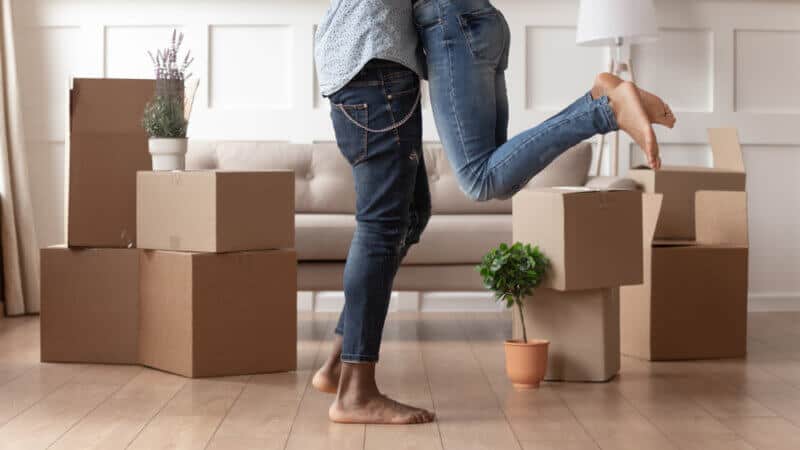 Whether you live in an apartment, a rental home, a dorm room, or some other rental situation, renters insurance can help you save a lot of money when the unthinkable happens. Yet, many people don't know or understand the different ways renters insurance can benefit you in a variety of situations. There are some common misconceptions and myths floating around out there about affordable renters insurance. Let's look at four of the most common myths about renters insurance.
1. I'm Covered Under My Landlord's Insurance
Well, actually, you aren't. Unless your landlord is your parent and has the building insured and everything in it, your possessions won't be covered under your landlord's policy. A property owner's policy begins and ends with the actual building and some of the inner workings, such as the HVAC and plumbing systems. Nevertheless, as far as that beautiful – and expensive – master bedroom suite you bought. Nope. If there's a fire, you'll be replacing that furniture out of your own pocket if you don't have renters insurance.
2. My Stuff Isn't Worth That Much
Actually, your belongings are probably worth far more than you are thinking. Let's talk about the kitchen. All your pots, pans, dishes and gadgets cost money. If you have expensive jewelry, shoes and clothing, that will also be hard to replace.  You might be surprised at just how much your belongings would cost to replace in the event of a fire or other event.
3. Renters Insurance Costs Too Much for What You Get
Did you know that you can get renter's insurance in Washington and Oregon for less than $1 a day?  When you think about how much it would cost to replace your belongings, it's actually one of the best values out there. And what exactly do you get for that money? Maybe more than you think.
Renters insurance covers the cost of replacing most of your belongings when there's theft or vandalism, fire and smoke, windstorm and hail, and water damage from plumbing, furnace/AC, or water heater. And it covers replacing clothing, electronics, furniture, toys, tools, power equipment, and appliances you brought into the rental space.
It can also protect you if someone gets injured in your home and decides to sue you. It also pays for your lodging and meals if you are displaced due to a catastrophic event in your rental. So, renters insurance definitely pays for itself when you need it the most.
4. Renters Insurance in Washington and Oregon is Just Too Complicated
Maybe you're holding back because you think getting a renters insurance policy is complicated. In fact, it's really simple. There are a couple of tasks to do in order to make sure you are getting the biggest bang for your buck, but overall, when you think about the alternative, you won't find it hard to take the necessary steps.
Take an inventory your belongings. It's really as simple as walking around your space with your phone and taking pictures (take pictures of serial numbers on items that have them). You can also do this in vid format, if it's easier. After you have pictures or your vid, make a list of the items and their value. If you have receipts, even better! All of this can be stored in the cloud or on an app.
Find an insurance agent you trust. At Freeway Insurance, we find out what your needs and wants are and then research hundreds of insurance companies for you – we know you have better things to do. We'll present you with a list of companies that provide the coverage you want at the price you can afford – and then you choose. Filling out the paperwork is not hard.
Decide if you want replacement cost or cash value of your items. Replacement means you'll receive the amount that item would cost to go out and buy a new one. Cash value pays you what the item is worth now.
That's it. You're protected against damage, theft, and loss of your belongings.
Get Affordable Renters Insurance in Washington and Oregon Today
Renters insurance is a sure-fire way to protect your belongings without draining your bank account. There really is no reason why you should forgo it. It's not worth it!
Vern Fonk Insurance is standing by to help you find affordable renters insurance today. Check us out for a quick and free online quote, give us a call at 800-455-8276 or stop by one of our offices.