Blog
How Pacific Northwesterners Can Safely and Comfortably Host Their Next Holiday Gathering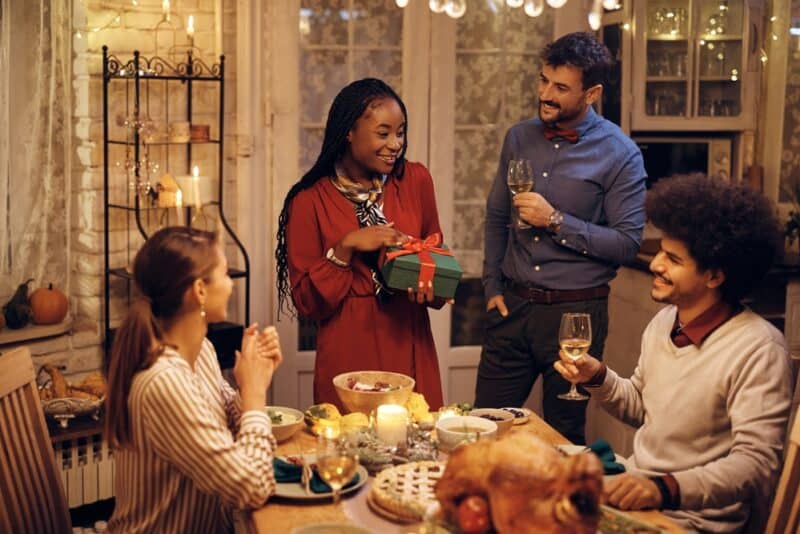 You're going to go for it! Despite possibly having a few fears and misgivings, you're going to entertain for the holidays for the first time in your apartment, condo, home, or other rented space. Good luck, and make sure you have affordable renters insurance.
Don't get us wrong. You'll have a great and memorable time, and so will all your guests, but we do recommend these few useful tips before throwing your doors open in welcome in the Pacific Northwest.
Stay Realistic About Head Count Before Your PNW Party 
Have you recently downscaled your living space? If you're an empty nester who sold the family home to move into a more manageable apartment or condo, you may not have the square footage you're used to. The same issue arises if you're on the other end of the age spectrum and you've moved to your first apartment from your much more spacious childhood home.
In either case, you might be used to entertaining a lot more people than would comfortably fit your present situation. Keep that in mind while writing up a guest list. Cramped quarters jam-packed with people are no fun for anyone.
Also, beware the "maybes." Those are the guests who might just be a couple unless one or more of their three adult children can join them, possibly bringing along partners. Or not. Maybe two … maybe 10 guests. That will be hard to manage in a limited space. Get those confirmations so you can prepare properly and ensure everyone is comfortable and able to have a good time.
Make Your PNW Space Spacious(esque) 
The word spacious is relative. You can only do so much. While you have limits, the goal is to make your entertainment space seem as generous and inviting as possible. You can do that by opening drapes and bringing the beautiful PNW outdoors indoors.
A good pre-party cleaning will also help stretch the boundaries of your entertainment space. Clear all seating surfaces and, if local weather permits, open doors to screened-in porches or back decks.
At party time, the perception of space can be nearly as good as the real thing.
Get Others Involved in Your Party Planning 
Are you and your partner planning on cooking and setting up all the food as well as handling all music and entertainment aspects of your holiday gathering? That's certainly an uncomplicated way of entertaining, but it could make the occasion more burdensome than delightful for you.
Stop trying to be the perfect host, and doing it all yourself. Is one of your invitees known for an appealing dessert recipe? Does a coming couple have a small table and a couple of chairs they can bring to extend seating space? Maybe someone else can bring a guitar and take charge of after-dinner entertainment.
Don't be afraid to ask people to help out as much as needed. It could be a matter of all guests bringing a dish, or maybe a couple of special friends can partner with you to invite guests, throw the party, and share cleanup duties afterward.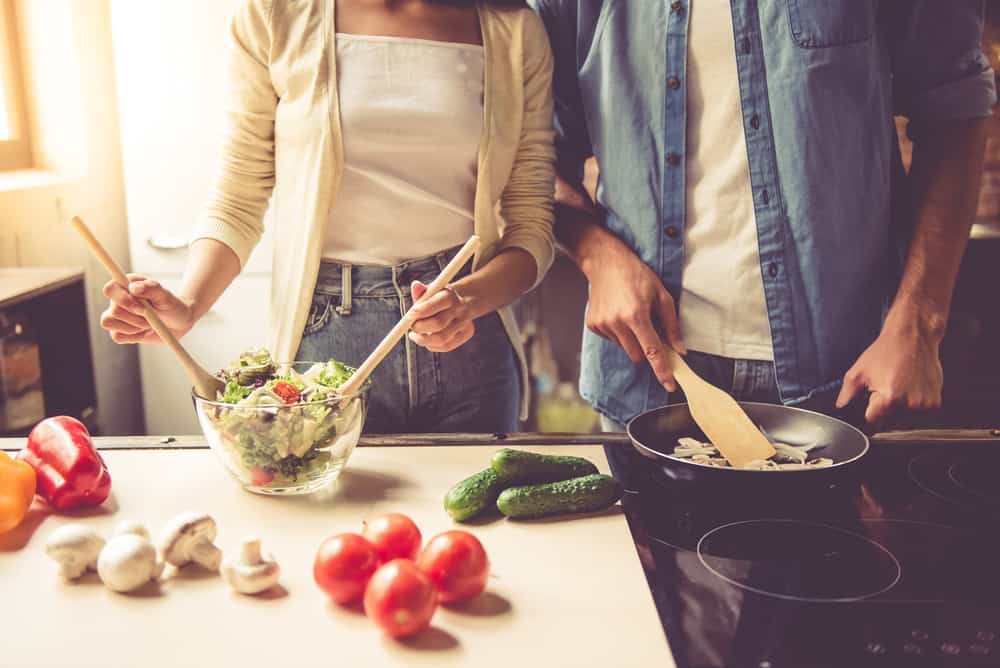 Make Your Place as Safe as It Is Inviting 
Combine festive guests, smaller spaces, the beauty of the PNW in the winter and perhaps a wee bit of holiday alcohol, and anything can happen. Just make sure that if your party is memorable, it's for all the right reasons.
This gives you more motivation to thoroughly clean your spaces before entertaining. Neglected shoes on stair steps or piles of trash blocking exits are accidents waiting to happen.
Also, make sure all smoke alarms and CO detectors are working. Another reason not to over-invite is that too many guests jammed together in a limited space can be hazardous in case of an unexpected emergency.
Make Sure You Have Renters Insurance in the Pacific Northwest 
We mentioned the need for renters insurance at the beginning of this post, and we return to it now as well. That's how important it is to have this form of coverage for your rented living spaces even when you're not thinking of your holiday festivities.
You might have no choice. Many property managers in the Pacific Northwest will only let you sign a lease if you have proof you carry renters insurance. Even if it wasn't required in your case, renters insurance protects your finances against loss in the event of fire, broken-pipe flooding, windstorm, theft, vandalism, and many other causes or calamities. Plus, if you lose your living space for days, weeks, or months while it's being rehabbed after an incident, your renters insurance policy will pay for you and your family to relocate to temporary housing until you can return home.
Back to the topic at hand, here's why you should get renters insurance before you entertain over the holidays: a standard policy also offers liability coverage. That's financial protection against medical costs and legal action brought against you for accidents happening on your premises.
You might not figure your loved one will sue you, but what if your guest list involves "plus ones" whom you barely know? What if one of them should be hurt while at your home?
In another scenario, what if a loved one is seriously injured, misses weeks of work, and needs costly long-term medical treatment and rehab? Wouldn't you want to be able to help support your nearest and dearest?
The best news is that with renters insurance, you can protect your property and your house guests for as little as about $16 a month in the PNW.
The cost might drop even lower if you consult an independent insurance agent. Independent agents have access to policies provided by multiple major carriers and can help you shop for the most affordable coverage with the options you are looking for.
Find Affordable Renters Insurance Before Your PNW Holiday Party 
Shop for affordable renters insurance before hosting that first holiday party. Just call Vern Fonk Insurance at (800) 455-8267 or let us give you a quick online quote. If you prefer to meet in person, check out our office locator for a Vern Fonk Insurance agent near you.