Blog
Seahawks Celebrate
Unless you've been hiding under a rock, the past week has been all about the Seahawks Superbowl win. Seattle has been in full celebration mode after the Seahawks 43-8 victory over the Broncos last Sunday. An estimated 700,000 12th men came out for the parade on Wednesdays and bars have been filled every night this week. We all know how we've been celebrating the win, but how have the players celebrated their win?
Coach Pete Carroll told the players after the win to "reward themselves" for their hard work and enjoy their victory. Of course, this advice probably came along with some subtle warnings about staying out of trouble and not going overboard.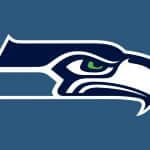 Most of the Seahawks took Pete's advice and started planning their reported $92k Super Bowl Victory Bonus to celebrate. Ranging from expensive luxury vacations to jewelry, the players got creative.
Seahawk kicker, Steven Hauschka, plans to attend the World Cup games in Brazil as well as buying a new watch, while Michael Bennett wants to buy a surf board and chill out in Hawaii for a while. Other players want to go to Disneyland with their families or buy their children expensive gifts.
Michael Robinson, fullback, is thinking about purchasing a luxury vehicle to add to his collection. He said in the past he would've got more tattoos, but now he's thinking about getting a new Audi A8. The Audi A8 is larger than other Audis and can run up to $110k.  No doubt he'll pimp it out with custom aftermarket parts. He'll have to add the car onto his existing auto insurance policy. Hopefully he has a good insurance agent that can find him a good rate with a multi car discount.
However they decide to celebrate, we're proud of our Seahawks! Seattle has waited long enough for a championship. Seahawks and Seahawk fans, if you ever need auto insurance for your car or homeowner's insurance for your home in Washington give Vern Fonk a call!