Blog
Bieber DUI and Drag Racing?
Celebrities (especially young ones) make mistakes just like the rest of us. Their mistakes are just way more public than ours would be.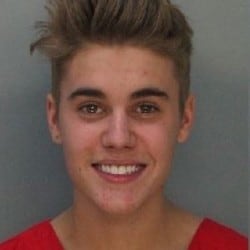 It was only a matter of time until our beloved Justin Bieber got busted. Wether you were wishing for this to finally happen or are heart broken, Biebs was arrested on January 23rd, 2014 for a DUI and also for drag racing. Hopefully this arrest will slap some sense into the teenage heart throb and install some more faith in his "Beliebers".
Justin was racing his yellow Lamborghini in Miami against a red Ferrari in a Miami residential area.  He was pulled over for going around 60 MPH in a 30 MPH zone. Biebs was apparently not cooperating with the police when they searched him. He failed the sobriety test, and was taken in for a DUI charge.
Needless to say, Justin's car insurance rates will surely spike. He's already had a few run ins with the law and also a few at fault accidents.  Fortunately for him he has options, if he chooses the right insurance company. Obviously his Lamborghini isn't on the cheaper side of the scale when it comes to insurance, but even someone with a driving history like Bieber can get a good insurance policy if they go to Vern Fonk Insurance in Washington and Oregon.