Blog
Spring Weekend Motorcycle Trips in Washington State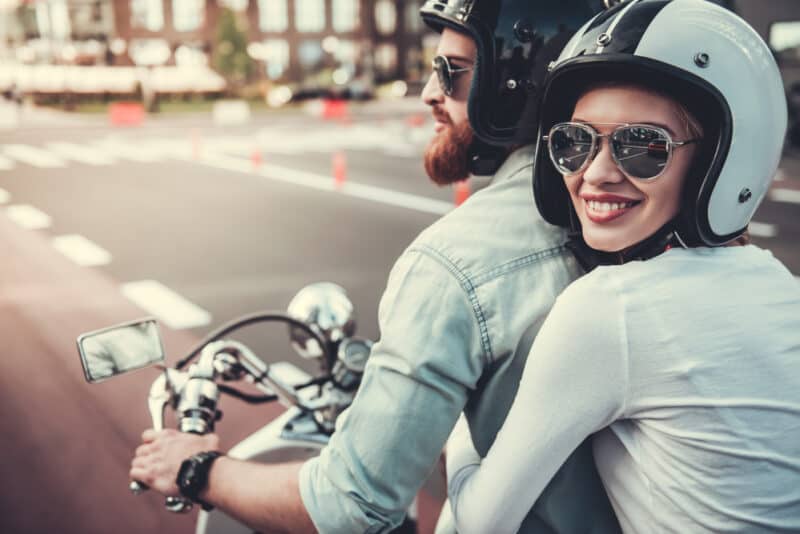 The snow and ice are gone, the weather's warming, and the blooms are blooming. Once you've reviewed your motorcycle insurance policy, it's time to hit the road.
We trust that you've carefully cared for your bike over the long winter and that you're ready to go — as soon as you've figured out where you're headed. To help you decide, we've put together these five Washington weekend trips. You can get to one or more of these destinations in a few hours, no matter where you live in the state.
The truth is, it's the journey you find yourself on, even more than the destination, that will make these trips worth taking. So let's explore.
Cascade Loop
While it's doable to make the entire Cascade Loop in a single weekend, you've got your work cut out for you. From the starting and ending point of Seattle NorthCountry (or wherever you choose to get on it), you'll travel some 444 miles through forests, vineyards, apple orchards, mountain passes, foothills, and more terrain changes than you can imagine in a weekend venture.
Highlights of the long loop include Leavenworth and its little Germanic setting of Bavarian architecture, food, and breweries. Along the Lake Chelan portion of your trip, you're invited to explore as many as 37 wineries. Just remember to practice good motorcycle safety and stop for the night if you enjoy the many Washington wines and brewskis found here.
Cascades National Park, another Loop must-see, features a breathtaking array of mountain peaks, waterfalls, valleys, and more than 300 glaciers.
As for overnight lodging, you've got everything from camping under the stars to the many cottages, inns, B&Bs, and other roofs you can put over your head while exploring the entire Cascade Loop or traversing as much of it as you've got the time for.
Whidbey Island/Deception Pass State Park
Yes, you really can experience island life by motorbike — as long as you take the Mukilteo Ferry. Once on Whidbey Island, you've got at least a day of adventure ahead of you as you coast along the old-growth forests and shorelines.
Deception Pass State Park spreads out over two islands, with two high bridges connecting the Whidbey Island portion of the park to Fidalgo Island. You'll find plenty of places to camp here, or you can enjoy bed and breakfast accommodations.
Highway 101 Loop
The legendary Highway 101 stretches along most of the Pacific Ocean shoreline, from Los Angeles to Washington. It's here that the highway strays from its linear shape. The northern loop would be hard to beat for a rewarding weekend motorcycle trip.
Also known as the Olympic Peninsula Loop, this is a 300-mile ride. No matter how much of it you finish in a single weekend, you won't go home disappointed. Highlights are sure to include watching your scenery change from coastal beaches to forest trails, with mountain peaks off into the distance.
The dining options are abundant, and you'll find lodging at motels and campsites along the route.
Harrison Loop
It's not only in and near Seattle that you'll find motorcycle adventures. Along the eastern border of the state and neighboring Idaho, check out the 150-mile Harrison Loop.
In this one trip, you'll breeze through Spokane, Coeur d'Alene, and endless small towns, villages, and scenic stops along the way.
Doing the entire trip without a stop will take you just three hours and 20 minutes — but you'll want to stop along the way to take in the picturesque small towns or all that the larger cities of Spokane and Coeur d'Alene have to offer the adventurous bike traveler.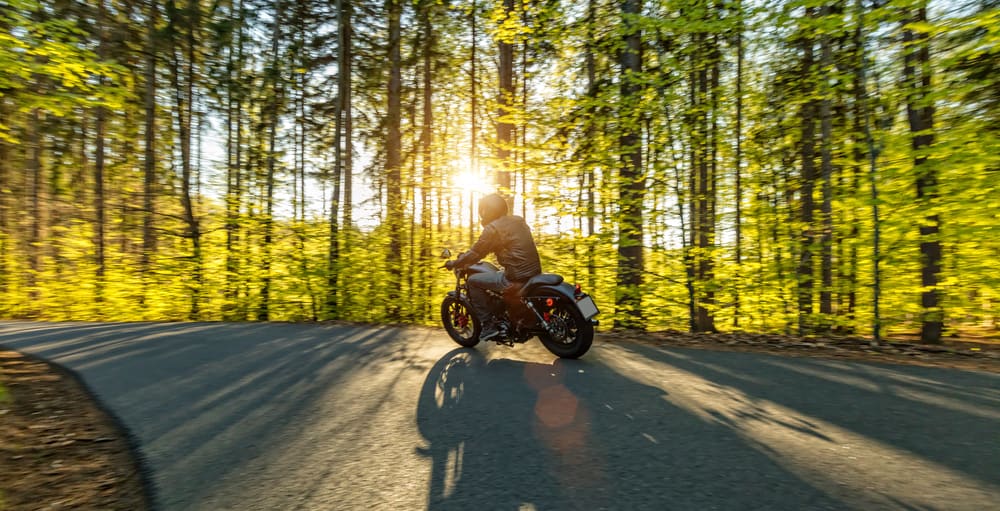 Yakima River Canyon Scenic Byway
Now let's explore the central portion of our state. The Yakima River Canyon Scenic Byway is a very modest day trip of just over 25 miles. Unless, of course, you stop along the way. It offers scenic springtime views of the Yakima River and small towns to explore.
State Route 821 near Yakima is also known as Canyon Road. It starts at the Harrison Road exit off of I-82 near Selah. From this point on, you're in nature's realm. Just watch out for the deer and bighorn sheep you might be sharing the road with in the springtime.
You can either breeze through the route in a couple of hours or bring along a fishing pole and stop along the banks of the river. Other warmer weather recreation here includes whitewater rafting, swimming, inner tubing, kayaking, and hiking. You'll also find a campground along the route if you decide to make it an overnight adventure.
Before You Take Off, Take Another Look at That Motorcycle Insurance Policy
If you're like most of us, you communicated with your insurance agent exactly once — to buy a policy. You might have spent as little as the law in your state will allow, and then you tucked it away … somewhere.
Before you dust off your bike from the long Washington winter, gas it up, and make plans to take a long loop of the state, first find that policy. Take a quick read and see if it is as comprehensive as it should be for your weekend trip.
The minimum legal requirement for motorcyclists is liability insurance. What this does is financially protect other drivers and property from accidents for which you're at fault.
However, liability offers no protection to your own bike if a collision or other damage occurs. So if you're 300 miles from home when a collision with a bighorn sheep totals your bike and you only have liability coverage, you're out of luck. Your ride investment of thousands of dollars is now worthless.
Adding collision and comprehensive coverage costs a little more, but it's worth every penny. Now your bike is fully covered, to your deductible and coverage limits, even if the accident is your fault.
It also makes good sense to add roadside assistance to your policy. With this, you'll get 24/7 help no matter where or when you and your bike are stranded at the side of an unfamiliar road. Just call a toll-free number, and a technician will show up with gasoline, a charger, or a tow to a nearby service garage — whatever assistance you need to get your bike back in gear as quickly as possible.
If you're not sure what your motorcycle policy includes, ask your insurance broker for a quick review. Explain the trip you plan to take, and see if your agent thinks you have what you need in coverage.
If you don't already have a motorcycle insurance policy, reach out to an independent insurance agent. An independent agent does business with multiple major carriers to get you a selection of policy options at various cost points. This is usually your best way to get the most affordable policy available.
Find Affordable Motorcycle Insurance Before You Get the Wind in Your Hair
At Vern Fonk Insurance, our independent agents can answer all your questions and help you find a cheap motorcycle insurance policy before your spring travels in Washington. Just call us at (800) 455-8276 or get a quick quote online. You can also find a Washington office near you.