Blog
Best Places in Washington State for Sasquatch Sightings by Motorcycle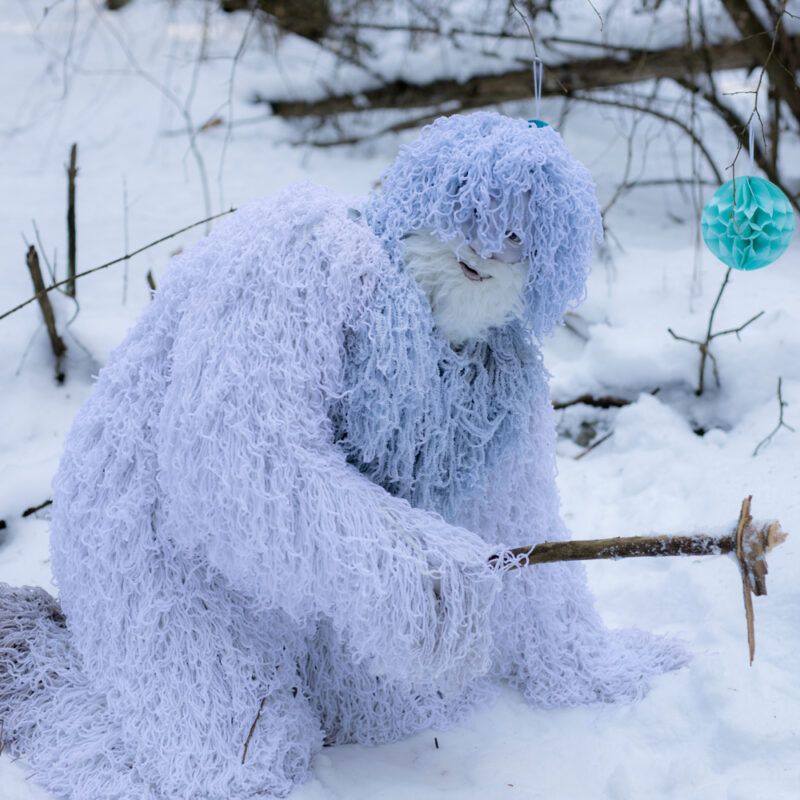 You've got a bike built to take on the Pacific Northwest wilderness and a yearning to go cryptid hunting. (More on that term later.) All you need is an affordable motorcycle insurance policy and a love of adventure.
Oh, and maybe a little more information about what you're really looking for when you go cryptid hunting.
So, What's a Sasquatch Anyway?
It, or more likely they, are huge, hairy "ape-men," "wild men," or "monsters" of the Pacific Northwest wilderness in general and Washington State in particular.
Sasquatch is more commonly known as Bigfoot (Bigfeet?). According to the Bigfoot Field Researchers Organization (sounds legit to us), more than 700 sightings have been reported in the Evergreen State. That makes it the most Sasquatch-spotted state in the nation. Before you get too excited for your motorcycle ride-slash-Sasquatch sighting, you should also know that the big beast is further known as a cryptid: a supposedly eye-witnessed creature whose actual existence has never been proven. Other examples include the Abominable Snowman, Loch Ness Monster, and Mothman, all of which obviously do exist. So, Bigfoot's gotta be real, too. Right?
Here's where you're likeliest to see one in Washington.
Ape Canyon (of Course)
You betcha we'll start with Ape Canyon when listing the best places to spot Sasquatch because…Ape…Canyon — despite the fact that you might have to park your bike and hike some.
At the very least, the Ape Canyon legend is a story you wanna hear.
In 1924, a group of gold prospectors fought an all-night rifles vs. rocks battle with a group of "gorilla men" while stationed in a small cabin in this secluded spot at the foot of Mount St. Helens. One prospector even supposedly hit one of the rampaging beasts with rifle fire.
Investigators found no evidence of the skirmish, and various explanations were offered. One was that it was a hoax made up by the prospectors. Or possibly a band of marauding, rock-throwing teenagers doing teenager things in the middle of the night.
Hoax or punks, it gave the canyon its name. Check it out. Snap a few quick photos of Bigfoot. Or of a pack of marauding teens with rocks.
Sherman Pass, Washington
No, not the one in Southern California. We're talking about the high mountain pass traversing the Colville National Forest right here in the Evergreen State. If you want credibility, it was the Washington State Department of Transportation that said their webcam picked up an undeniable view of Sasquatch. Or of a really big…shadow. You decide.
And no, it doesn't always snow here. Sometimes Sherman Pass is actually, well, passable by motorcycle. Make it a summertime cryptid hunt.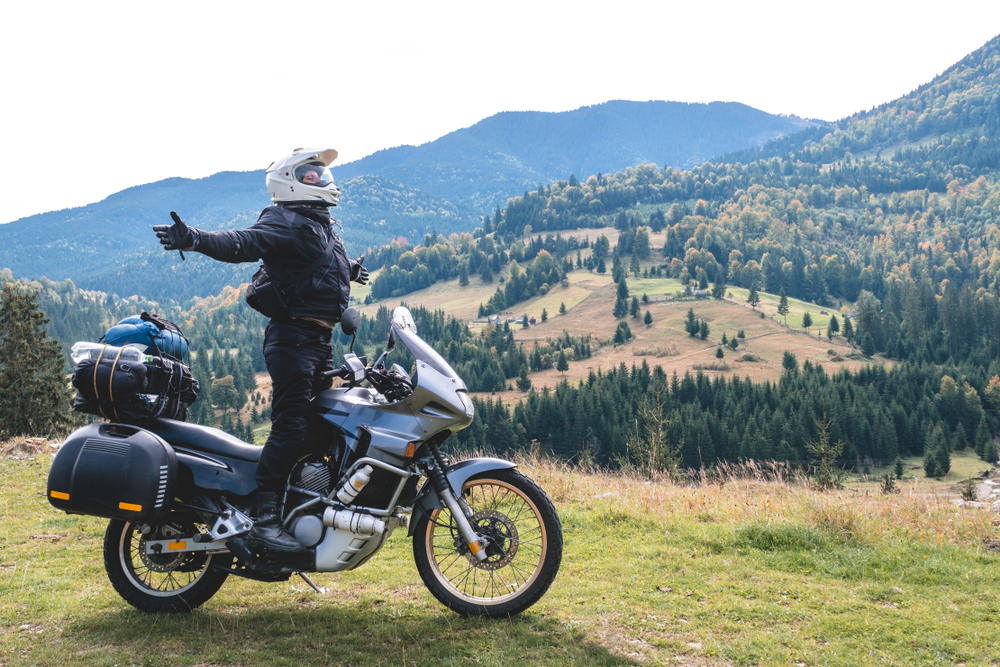 Pierce and Skamania Counties
You don't even have to know where to look when you hit these West Washington counties. Bigfeet are everywhere here. Or at least that's what you might conclude when you look at the evidence.
Skamania residents have a bit of Sasquatch mania if you ask us. In 1969 they passed a law making Sasquatch poaching punishable by as much as five years in prison and a fine of up to $10,000. Relax. The crime was downscaled to a misdemeanor a couple of decades later. Being that there are only about 12,000 people living in the entire county, it's our guess that there are more Bigfeet than, er, Skamaniacs. But none have yet been poached.
Not coincidentally, this county is also home to Mount St. Helens, where more Sasquatches than lava flows have been reported.
As for Pierce County, located even farther north by bike, the venerable Bigfoot Field Researchers Organization says this is where the most Sasquatch sightings in Washington, the most Bigfooty state of all, have come. So…just look around. You'll be sure to spot at least one.
Gold Bar
If your cryptid hunting isn't going as planned, you can have at least one Sasquatch sighting guaranteed. Just ride up to Gold Bar, Washington, a mile north of Seattle.
Gold Bar is a little town with a big statue. Of Bigfoot, natch. This wooden shrine to the mythical beast stands an awesome — and quite appropriately — 14 feet high.
You can't miss this most delightful of tourist attractions. The statue's next to the Espresso Cafe in a town with all of 2,000 residents or so. Ask anyone for directions.
And if your sighting brings on feelings of deja vu, maybe you saw the Hollywood film Harry and the Hendersons. Yep. The Bigfoot Statue put in a cameo appearance in a scene with John Lithgow and Don Ameche.
First, Hunt for Affordable Motorcycle Insurance
We're sending you into and out of cities and up and down severe mountain passes. Your motorcycle pilgrimage might take you on obscure roads and mountain trails that aren't even found on most maps. Or at least you hope so. But that's why you need an excellent motorcycle insurance policy, as well as keeping in mind your training for a safe ride. 
Explain your travel plans to an independent insurance agent who can shop for the most appropriate (and affordable) coverage by comparing options from multiple major insurance carriers.
Your coverage will save your finances in the event of theft, vandalism, collision with a vehicle or beast, or whatever might be encountered along the course of your travels.
Even if a Sasquatch eats your bike whole (though we hope you get photos).
Look Us Up Before Your Sasquatch Sighting for Affordable Motorcycle Insurance
Wherever your epic motorcycle rides of cryptid discovery take you, you'll have the time of your life — even if you don't bring back Bigfoot proof of life.
But before you and your bike go Sasquatch sighting, reach out to Vern Fonk Insurance for affordable motorcycle insurance. Call us at (800) 455-8276, or let us give you a quick online quote. You can also consult our Washington office locator for the most convenient Vern Fonk location.
When we get together, can we see your blurry Bigfoot photos?