Blog
7 Breathtaking Fall Foliage Road Trips in the Pacific Northwest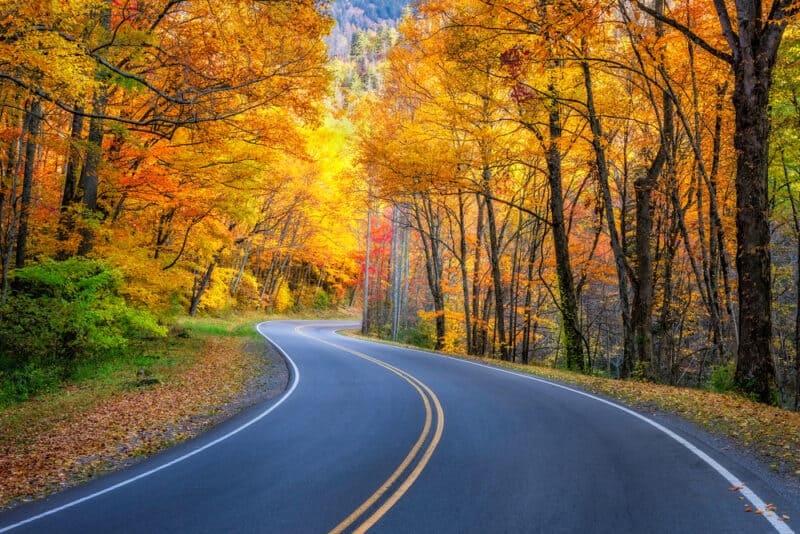 We might not all look forward to the PNW's long winters, but we're eager to experience the fall foliage road trips that precede them. That's why we offer these seven memorable autumn sightseeing destinations, all located within a reasonable car drive of most of us. Remember, you don't want to end the fall season with a traffic ticket for no car insurance, so make sure you are covered before heading out on any road trip.
The region has an abundance of leafy and evergreen trees, including oak, maple, ash, birch, aspen, larch, and dogwood, among many others. You're lucky to venture into this part of the country, where the woods sprawl out in all directions, the trees number in the millions, and the season's coloration must be seen to be believed.
Here's how to start believing.
1. Idaho's Pend Oreille National Scenic Byway 
It's that word "scenic" that gives you the best clue of what you're about to experience during your fall road trip here. This 334-mile stretch of Highway 200 at the northern tip of the Panhandle includes several scenic (that word again) turnouts for optimal views of the changing season.
The trip ends at the Clark Fork Recreation Area, where you can get out and stretch your legs on a hike, or check in to the various campgrounds and stay awhile.
2. Oregon's Columbia River Gorge Scenic Area 
Scenic, indeed. This 80-plus-mile drive amid lush forests along Highway 84, just 30 miles east of Portland, Oregon, was one of the first stretches of roadway in the nation designed specifically to draw tourists. And draw them, it does.
You'll be following an 80-mile canyon that cuts as much as 4,000 feet deep in places. Yes, the view out your side windows can be a little dizzying at times, but it is always spectacular. Must-see stops along the way include quaint towns, multiple lookouts, and even a museum, the Columbia Gorge Discovery Center and Museum.
This is a stunning day trip every season of the year, so imagine it in the heart of a brilliant autumn.
3. Mount Baker-Snoqualmie National Forest, Washington 
If your goal is to increase the visual drama of your fall foliage road trip, consider adding a Mt. Rainier backdrop to your explorations. Mount Baker-Snoqualmie National Forest is located in the northwest part of the state, not far from the Canadian border.
Whether you travel along the Mount Baker Byway or the North Cascade Highway, you'll discover awe-inspiring and photo-worthy visas at every overlook along these heart-pounding Washington elevations.
4. Seattle's Washington Park Arboretum 
Unlike many of these fall foliage road trips, the Washington Park Arboretum in Seattle is more of a strolling destination than a car ride, allowing you to get even closer to the forest's exquisite transformation. Do your best to take in as much as possible of the 230 acres of yellow-leaved Ginko trees, golden mountain ash, and multi-colored maple, all shrouding tranquilizing streams and koi ponds.
Within this bedazzling expanse of nature, you'll also find the 3 1/2-acre Japanese Garden, designed by a world-renowned landscape gardener. Bring a lunch and stay for hours. You'll still not see every glorious detail.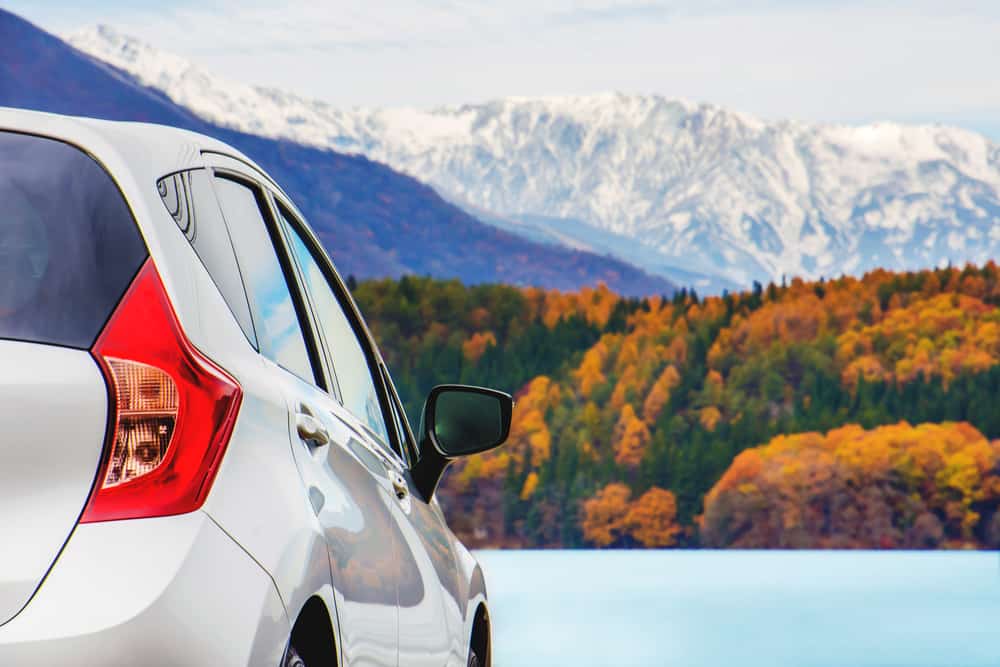 5. Oregon's Fremont-Winema National Forest 
Think you could finally get your fill of brilliant fall foliage if you had 2.3 million acres to explore? That's the situation in the Fremont-Winema National Forest, where it meets Crater Lake National Park in south-central Oregon. Just follow 140 miles of the Volcanic Legacy Scenic Byway, and see where it takes you.
Sojourn all the way to the Oregon-California border, with the forest's foliage spectacle surrounding you on both sides of the car, and visit the Lava Beds National Monument for a little visual diversity.
6. Leavenworth, the Bavarian Village in Washington 
Ready for something totally different? Leavenworth is a Bavarian-themed village that serves as the centralized location for four seasons of family recreation. Even the winters draw crowds around here, with skiing and reindeer petting opportunities.
The unique town is located at the base of the Cascade Range, so mountains are part of the fall foliage scenery just about everywhere you look. This is also a great overnight destination, with inns and hotels at a variety of price ranges available. Don't just drive through this unique and visually stunning destination; plan to stay awhile.
7. Boise, and Nearby Sites 
Care to make a (reasonably) large and definitely vibrant city the centerpiece of your leafy adventures? Idaho's capital city has a population of over 228,000 and an abundance of shopping, dining, and other touristy things to do. More to the point, its nickname is the "City of Trees," so you probably know what to expect during fall foliage season.
Drive just outside the city limits and take in the surrounding mountain valleys, the cottonwoods, aspens, and maples all bursting with color in late September and October. You've also got such leafy, color-drenched destinations as Eagle Island State Park and Three Island Crossing State Park before you head back to the City of Trees for the vibrant nightlife.
Make Sure It's Optimal Fall Foliage Season before You Visit 
The colors may be at their maximum splendor at different times in different PNW states. In general, the foliage in Idaho changes slightly later than that of Washington or Oregon. Elevation also affects the coloration timeline. In addition, a strong and long rainy season can set back the timing by a few days or weeks.
Furthermore, the foliage of different trees changes at different times. So make sure you go online and find out the best time to visit your PNW destination of choice. For a little background, learn more about the science of foliage change.
Finally, make sure you have your family has the car insurance you need before hitting the highways and scenic byways. After all, you won't be the only sightseers out there taking in the wonders of the year's most colorful season along these popular routes. Be prepared for anything.
Find the Most Affordable Car Insurance for Your Next Fall Journey  
Wherever you explore this sumptuous fall foliage road trip, start by reaching out to your independent insurance agent at Vern Fonk Insurance. Call us at (800) 455-8276, or get a quick online car insurance quote. You can also look for a Vern Fonk PNW location near you.