Blog
4 Washington Roads You Don't Want to be Stranded on This Fall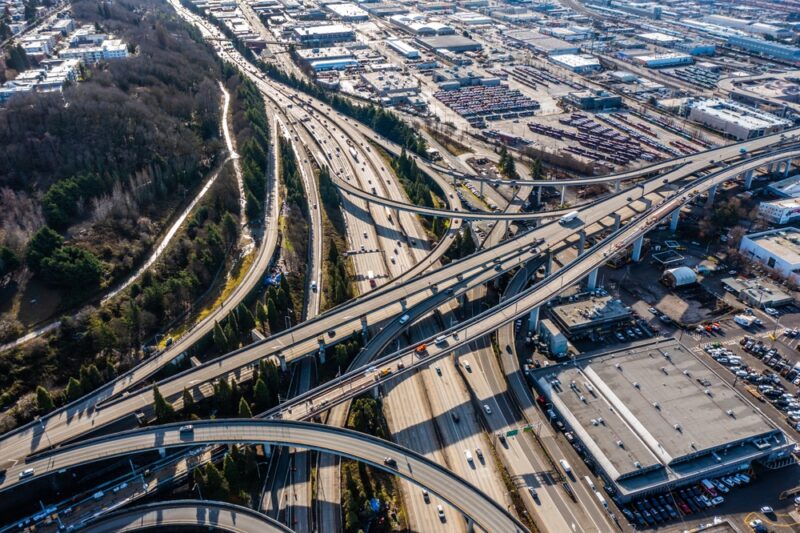 Let's face it, you really don't want to end up stranded on the side of any road anywhere in the Evergreen State this fall (or ever). Especially if you don't have auto insurance with roadside assistance benefits.
Some highways and byways are more difficult places for a breakdown than others. That might be because of dangerous traffic congestion, harsh autumn weather conditions, remote locations, or sometimes just the remote setting.
The Worst Roads to Break Down on in Washington State
Because we believe car insurance should be funsurance, here is a head's up on roads to avoid if you actually want to get somewhere.
I-5 in Seattle
You're crawling along this section of roadway, bumper to bumper, when you hear a funny noise from your engine. But it's not LOL funny, it's "oh no!" strange
Where do you pull over and let ten thousand vehicles try to pass you? This highway patch that bisects the entire state – north to south and from border to border – hosts some 274,000 daily vehicles in downtown Seattle alone. So, you'll feel like every one of them is impatiently trying to swerve around you while your engine smokes at the too-narrow road shoulder.
Hopefully, this risky road scenario only happens in your worst nightmare.
Gravity Hill
Okay, this one's a little harder to explain. The well-named Gravity Hill is a lonely road outside the small town of Prosser, in the southeastern part of the state. It earned its name because it defies the physics of gravity altogether.
It might be an optical illusion, or maybe there's a boring scientific explanation, but whatever the reason, cars seem to coast uphill here.
As if that's not freaky enough, there's a local legend that seeks to explain this weird phenomenon. This chiller of a story says that you'll find tiny handprints on the back of your car once it's coasted up the hill—that's supposed to indicate the help of ghostly children pushing against gravity.
Well of course there's no truth to this. Nonetheless, imagine running out of fuel during a gloomy twilight, but your car … keeps … slowly … moving …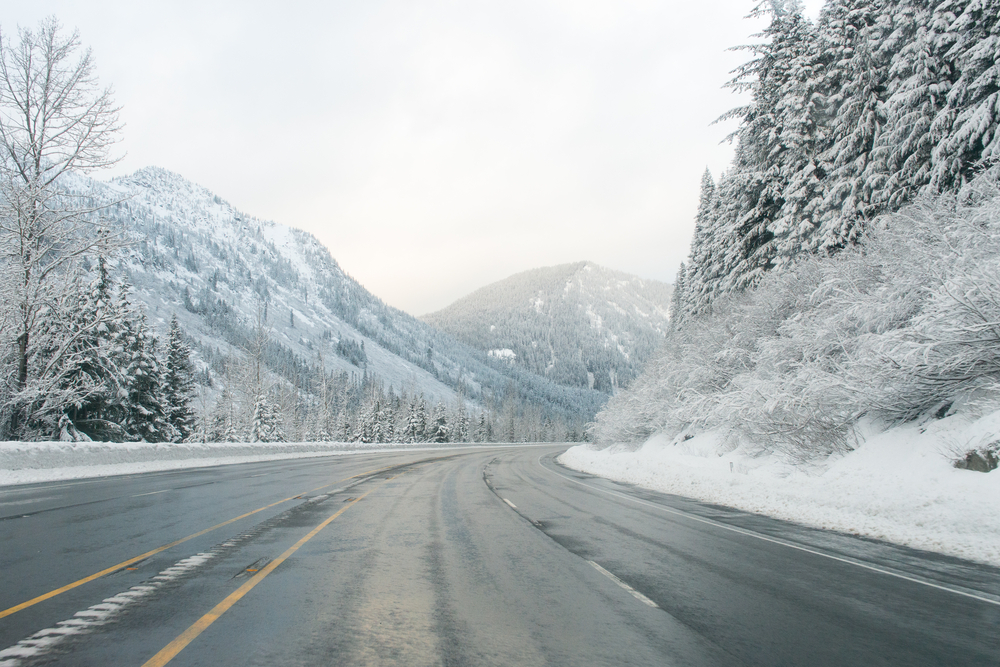 Sherman Pass on Highway 20
We don't believe in Sasquatch any more than we think haunted kids will help us coast out of a jam if we run out of gas on Gravity Hill. And yet, we do have photographic evidence of Bigfoot on Sherman Pass.
That's right. Well, it's Bigfoot. Or a shadow. Or a prankster's wooden cutout. Or something weird or not so weird. Judge the webcam evidence for yourself.
Regardless of how you feel about hairy monster sightings in Washington, harsh weather conditions are another reason to make sure your car is in prime running condition. The pass can get 40 inches of snow in the winter, and winter often comes in the fall.
You might want to pack a pair of snowshoes just in case. And a good camera so you have something to sell to the tabloids if you get a lucky—or unlucky—sighting.
Mowich Lake Road, Mount Rainier
Mount Rainier is a great place to vacation, but not as winter approaches. Just about any route through Mount Rainier is a bad place to get stranded as autumn starts to turn to harsher conditions. After all, this area typically gets the first Washington snowfall even in the fall, and once it starts snowing, it doesn't seem to stop.
This fall, you're going to want to avoid Paradise Valley Road, Ricksecker Point Road, Westside Road, and a mess of other routes through this beautiful, yet harsh national park environment.
We singled out Mowich Lake Road for special recognition for the added bonuses that it's mostly gravel and it contains a whole gopher colony of potholes. Like most of the nearby roads in and out of the wilderness, this one closes in about mid-October due to weather.
Do you wanna be stranded here a day or two before the official closure date?
Get Roadside Assistance, Wherever You Travel
Even a brand-new vehicle could become disabled in an accident, get a flat tire, or run out of fuel. Your battery could die or your engine misbehave for endless reasons.
Whatever strands you in Washington state, you've got 24/7 rescue if your car insurance policy includes roadside assistance. That means a technician will show up with a can of gas, a battery charge, a fix-a-flat solution, or a tow to the nearest service garage—whatever you need.
Low Cost 24/7 Protection in Washington This Fall and Beyond
It's a nasty situation being stranded for any reason on any road or parking lot in Washington during the fall and winter. It is even worse if it happens late at night to a loved one.
Contact your independent Vern Fonk Insurance agent this fall at (800) 455-8276 and ask about roadside assistance. You can also get a quick quote online or find a Washington office and agent near you.