Blog
4 Mini-Vacations to Mark the End of Another Washington Summer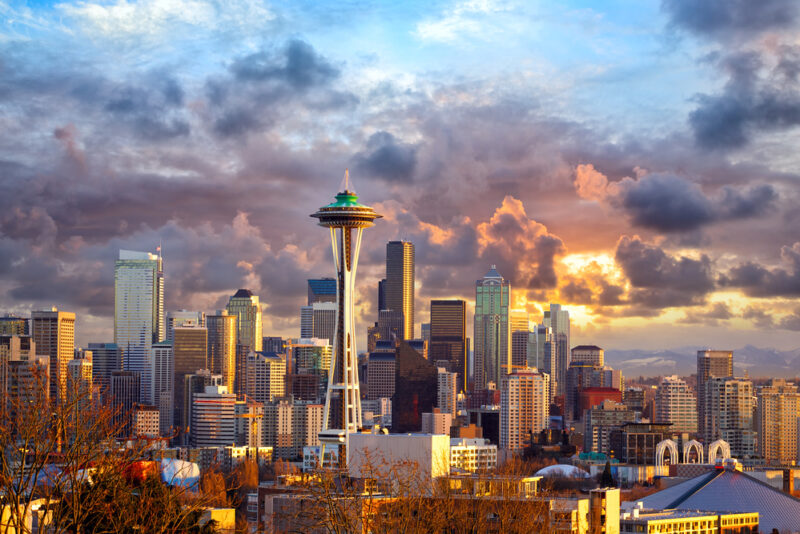 News bulletin: Summer ain't over! Sure, the Washington nights (and even the days) are getting cooler. But you still have most of September left to take one last summer getaway before you start planning for Oktoberfest.
Before you hit the road, be sure to take a look at your auto policy for affordable auto insurance that meets your needs. If your kids are already in school, you might not have the option of a week or longer away. But there's still time to have fun on day trips and weekend adventures all over Washington state before settling in for a long, PNC winter.
Here are a handful of our favorites.
Seattle Action
We'll just list the whole city in terms of great things to do at the end of another Washington summer. That's because the Emerald City has no shortage of activities. Just book a short trip or fill up a few remaining summer weekends.
The Space Needle in Seattle offers panoramic views of the city and an outdoor deck for the ultimate selfie. September hours are slightly shorter than during the heart of summer, so make sure you know the schedule before your visit.
The Seattle Mariners are still playing ball at T-Mobile Park. Get tickets for home games against the Angels, Dodgers, Rangers, or Astros. The remaining schedule includes weekend home games.
For foodies, you'll find the city hosting the Thai Food Festival on Sept. 9, and the Italian Food Festival on Sept. 23.
Gig Harbor
The tourist season is finally winding down here. That's how popular Gig Harbor is! It's no surprise. The small city and Puget Sound bay of the same name bills itself as "the Maritime City," and that's truly the theme of any visit to Pierce County's Gig Harbor.
You'll find state and city parks, and a historic waterfront with boutiques, restaurants, and other attractions. You can bring along the kiddos and also experience water tours, visit a maritime museum, hike, and sightsee. The Waterfront Farmers Market is open every Thursday through Sept. 14.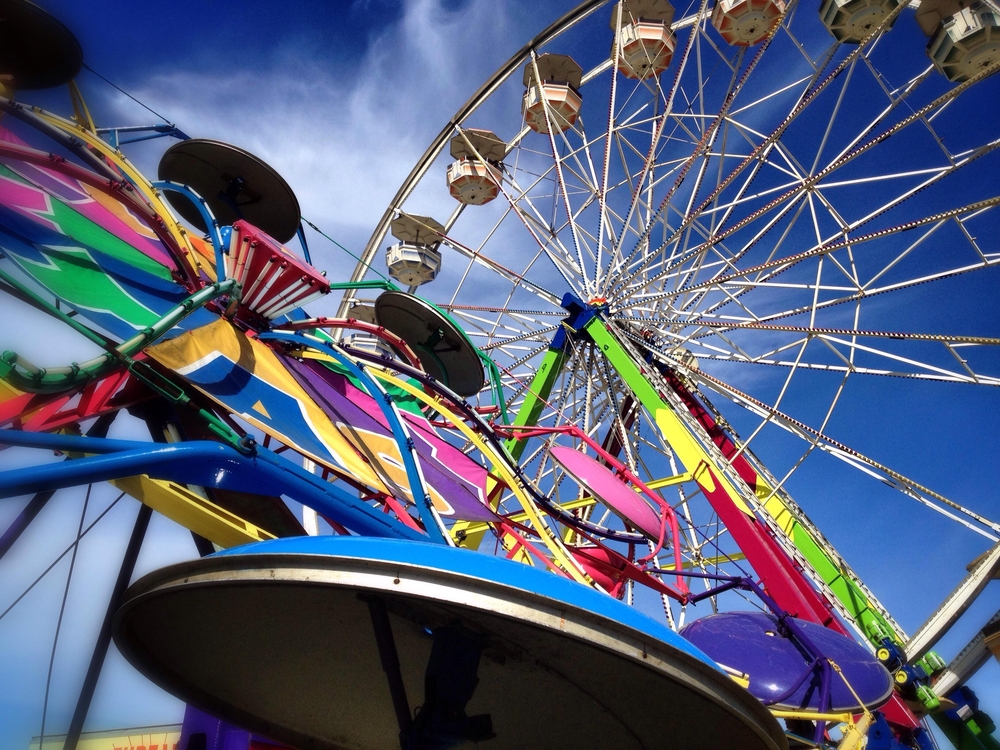 Departure Fest NW
If you love music festivals this modern folk, music-themed weekend is the place you want to be. It's probably the last music festival on your 2023 calendar, so you don't want to miss it! Departure Fest NW takes place Sept. 22-24 in Quilcene, Washington, north of Seattle.
Not a big modern folk music fan? Funk, hip hop, reggae, and other new and world music stylings also take the stage. Bands this year include Wookiefoot, Nattali Rize, and Torin Frost & Patterns of Saturn, among many others.
The Washington State Fair
Your family might think we inexcusably saved the best for last. The Washington State Fair, in Puyallup, takes place most of the month of September. You'll find plenty of weekend family time for traditional rides, eats, concerts, contests, and other big-time fair activities.
This is one of the 10 biggest state fairs in the U.S. and the largest single event held annually in the Evergreen State. So be prepared to have a lot of fun and food. Don't miss it!
Hit the Road With Affordable Auto Insurance
Schedules can change, especially after the tourist season. So be sure to consult the latest details online before you pack up your car.
But whatever Washington mini-vacation travel ideas you come up with for the end of this summer, make sure you have affordable auto insurance that will protect your finances the whole way there and back.
That means having coverage that includes comprehensive and collision for optimal protection. Also, have your independent auto insurance agent look into a 24/7 roadside assistance benefit. With this coverage add-on, you'll be able to travel in confidence, knowing that all you have to do is pick up your phone or click on your app and get help whenever and wherever you need it.
Call Us for Affordable Insurance Before Your Summer Getaway Gets Away
Make your Washington mini-vacation memorable for all the right reasons. Get there and back safely. We'll help you do that, with affordable auto insurance and roadside assistance.
Call an independent Vern Fonk Insurance agent at (800) 455-8276. You can also get a quick online quote or find a Vern Fonk Insurance office near you.