Blog
Car Camping Tips for Washington State: A Survivor's Guide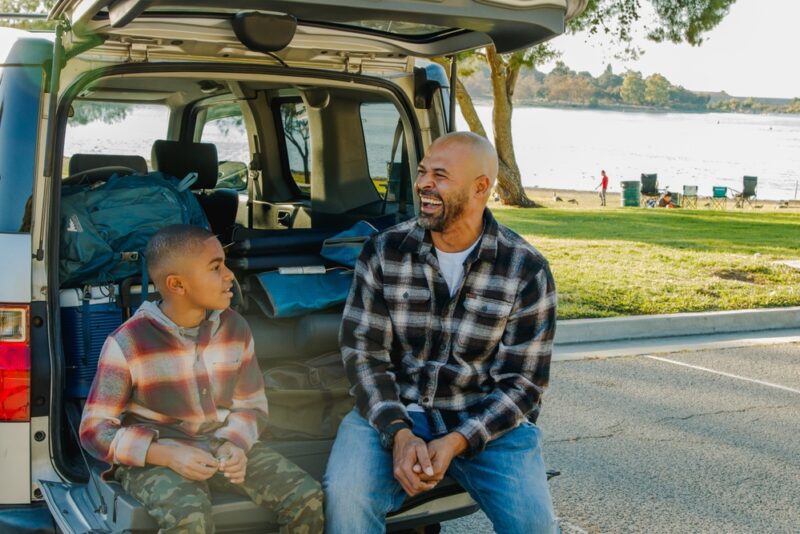 Sure, you can take to the road in Washington State in a six-figure recreational vehicle or stay in five-star hotels on your next vacation. But you can have just as much fun on a shoestring budget (as long as you have affordable auto insurance) by car camping.
Get ready for a wild ride as we dive into some car camping tips, but first, let's lay down the foundation with a basic definition. Buckle up, folks!
What Is Car Camping?
It's…pretty much what it sounds like. You vacation by automobile, van, or another form of personal transportation and sleep in your vehicle for the night. Oftentimes for free.
Likely sleeping spots can include Washington state parks, campgrounds, and even 24-hour big box store parking lots or farmland. Just make sure you get permission from the landowner first.
Camping by car is a way of seeking Evergreen State road adventures on a very limited budget, especially if you cook most of your meals by campfire or stove. Here's how to do car camping right.
Plan Ahead
According to comedian John Caparulo, he once fell asleep on a ladder. The point he was making in that bit is that insomnia was not a problem.
Can you similarly sleep anywhere? That's the first thing you have to figure out before deciding to go car camping in Washington. It might not be an ideal way of seeing the state if you have a family with young children — unless you drive a bus.
But if you're camping alone or with just one travel partner, it might be worth considering as long as you have the right vehicle. Can you stretch out fairly well in your ride? Try it in your driveway or garage first. What happens after a night spent in your car? Did you sleep the whole night through? Are you in pain? Does car camping still seem like a good idea?
Know the daytime — and nighttime — temperatures in the locations you'll visit. Just because the climate is mild during the day doesn't mean you won't freeze when the sun goes down. Also, learn whether nighttime temperatures stay uncomfortably warm. If you're going to bail out of your car camping trip, it's better to do it in the planning stage than at 3 a.m. on your first night on the road.
What to Bring Along
Just because you're bare-bones camping doesn't mean you should go without outdoor gear. The basics include the following:
A flashlight or lantern with extra batteries 
Pillows and blankets or sleeping bags — whatever your Washington destination and the time of year demands 
A Coleman-type stove, as well as pans, utensils, and other food prep items 
A cooler with ice for food and beverages 
On-the-road cleanup supplies, including soap, water, and towel 
A fully charged smartphone (of course!) 
Keep in mind, car camping is not a game of survival. If you find you need something not on this brief list, don't hesitate to stop at the nearest big box store or supermarket.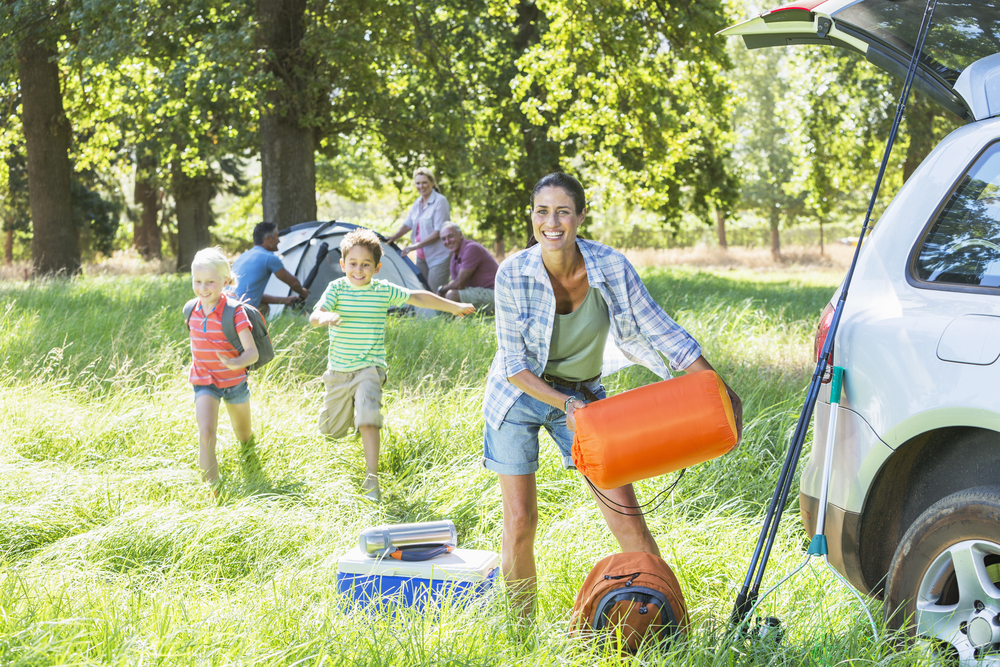 Where to Stop
This can be a matter of trial and error. For instance, you might be able to get a full night's rest at a Washington rest stop every time out. At other times and places, you could experience a knuckle rap on your driver's side window and a uniformed officer telling you to move on.
Twenty-four-hour retail store parking lots can be similarly hit or miss.
Car camping is legal in Washington state parks, but you should make reservations.
Most Washington campsite regulations allow for car camping at very reasonable rates. However, you're better off calling ahead just to be sure.
In general, you're likely to find a lot of Washington state destinations where you can probably car camp. The only way you'll know is by trying. Then repeat any strategy that works.
Take Safety Precautions
In addition to always having a fully charged phone, other emergency preparedness actions include staying out of sketchy locations. We'll define that as anywhere that looks to be on the slightly dangerous side to you. Trust your instincts.
Even though you mean to camp virtually free, be sure to take cash and credit cards in case you can't find a safe place to rough it and need to book a room. You might also decide to seek a motel room after several days in your car just for a diversion. There's nothing wrong with that.
And finally, make sure you have the appropriate auto insurance, including roadside assistance. Your 24/7 dispatcher can get you access to a battery charge, flat tire change, a tow, or a couple of gallons of gasoline — whatever help you need, whenever you need it – even nights, weekends, and holidays.
Have a Safe and Fun Washington State Car Camping Adventure
Ready for your first money-saving car camping adventure? Start by consulting your independent Vern Fonk Insurance agent for affordable auto insurance with roadside assistance.
Call us at (800) 455-8276 or go online for a quick quote. You can also find a Vern Fonk Washington office near you.