Blog
Economic Trends and Predictions for Washington Businesses in 2023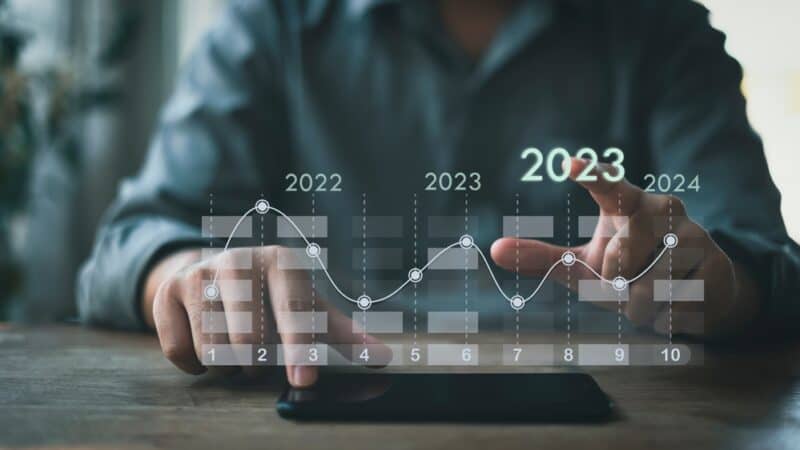 In these turbulent times, you're mostly flying by the seat of your pants if you're an owner of a company in Washington State — or anywhere, for that matter. However, if you have the right business insurance coverage for your company and you keep an eye on these trends and predictions for 2023, you just might fight your way through the always-stiff headwinds.
We know you're up for the challenge. According to a survey by Hello Alice, an organization that supports entrepreneurs, a whopping 73 percent of respondents predicted that their small businesses would grow in 2023.
With that in mind, we'll look closely at trends and predictions, including those related to the threat of inflation, small business competition, and challenges with the labor force.
Does Location Make Your Startup Hopes Just So-So in '23?
We wish the subhead here could be a little more gripping, but the point is that Washington is in the middle of the pack as the 25th best state in which to start a company this year, according to Forbes Advisor.
Hmm. Not bad. Not great. Just … middlin' for such factors as startup costs, financing, workforce composition, and general business climate, among others.
Crunch the numbers, and it may seem that your Evergreen State location isn't going to hold you down if you're planning on starting or growing your own company. However, according to Forbes, Washington also has the highest year-to-year business survival rate across the nation at 89%. No matter where you decide to start a company, there are pros and cons. You can certainly take the leap and turn your entrepreneurial dreams into a reality in this PNW business hub in 2023.
Labor Relations Will Remain a Challenge
We might have been a little wishy-washy about our first prediction, but we stand firmly behind this one. A majority of employees want to work from home and probably for more money than you're currently paying them.
Sure, workers always want what they can't get, but in 2023, they're in a pretty good position to actually get what they want. The labor market is still tight, and if you don't grant your employees another few dollars an hour, your main competitors just might.
That raise is not merely greed either. With an annual inflation rate of 7 percent in 2021, 6.5 percent last year, and projected to finish at around 6 percent this year, your workers are literally losing money with every yearly raise they don't get.
So you better get them that wage increase if you can afford it, and let them work remotely if that's at all possible for their responsibilities.
And speaking of inflation…
Inflation Will (Probably) Not Lead to a Recession This Year
Let's just say that signals are mixed, which is pretty much what economists have been saying for the last year or so.
Our economist of choice is Boston University professor Laurence Kotlikoff, who was quoted in a BU publication saying that the economy should stay upright this year unless we "scare ourselves into a recession."
The point he was making is that Wall Street can lose confidence easily, which could lead to a recession. Putting it another way, bad economic times can be a self-fulfilled prophecy. The professor's hope is that the media and everyone else won't raise the fears of the economy sinking, and it likely won't.
So … ssshhh. Don't say another word.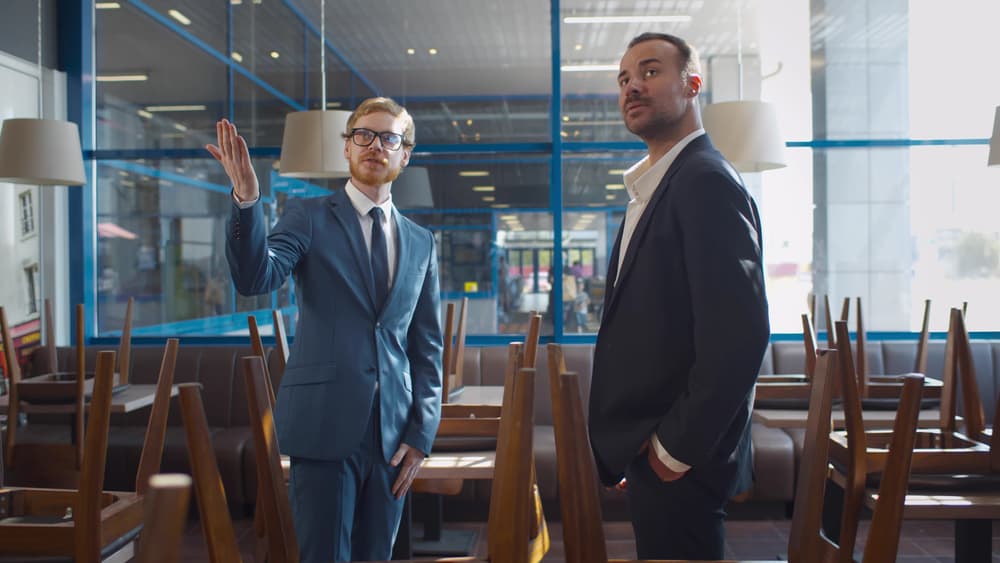 The Robots Won't Kill Us All and Take Over Our Washington Businesses (Yet)
Yes, artificial intelligence is a real thing, and it truly is impacting the way we do business in Washington and elsewhere.
For instance, robots are already doing the heavy lifting and a bit of the thinking in our factories and warehouses.They're making outbound service calls (robocalls) and performing inbound customer service responsibilities in the form of chatbots. They're also answering phone calls and conducting online dialogue with customers who think they're talking with actual people.
Furthermore, voice-assisted technology and digital assistance are all over the workplace.
This can lead to forced and significant investments in AI just to stay competitive. While certain voices have been heard warning about what might happen when AI gets "smarter" than us (hello, Elon), it won't happen in 2023. You and your company are safe from the robots … unless, of course, we are talking about the costs of keeping up with the technology.
Washington Business Insurance to Fit All Your Company's Needs Is a Critical Survival Strategy
Okay, that's not really a 2023 trend or prediction. It's more of a fact that was also true last year and the year before that — and will be equally true 10 years from today.
Depending on your industry, your assets, and the way you do business, you could need a Washington business insurance policy on your building, your inventory, your fleet, your workers, and your contracts and other dealings.
Or all of the above or none of them … but a totally different bundle of Washington insurance policies to fit your company's very unique needs.
It's complicated.
That's why your first step should be to reach out to a trusted independent Washington business insurance agent. Describe your line of work, and let your independent agent go shopping for affordable coverage that will keep you financially secure and maintain your peace of mind.
A good insurance agent can quickly comprehend what you do and how your business operates. And the reason you see an independent agent is because they're not limited to just one company. They represent multiple major carriers and can find the Washington business insurance coverage that meets your needs and is also the most affordable.
Get Affordable Business Insurance and Protect Your Company Today
It's our job to help entrepreneurs obtain the Washington business insurance policies that will help keep your company financially protected as you grow and thrive. Simply call us at (800) 455-8276. You can also visit an independent Vern Fonk Insurance agent at a location near you. Or get a quick quote online.