Blog
5 Safety Tips for Driving in Oregon This Winter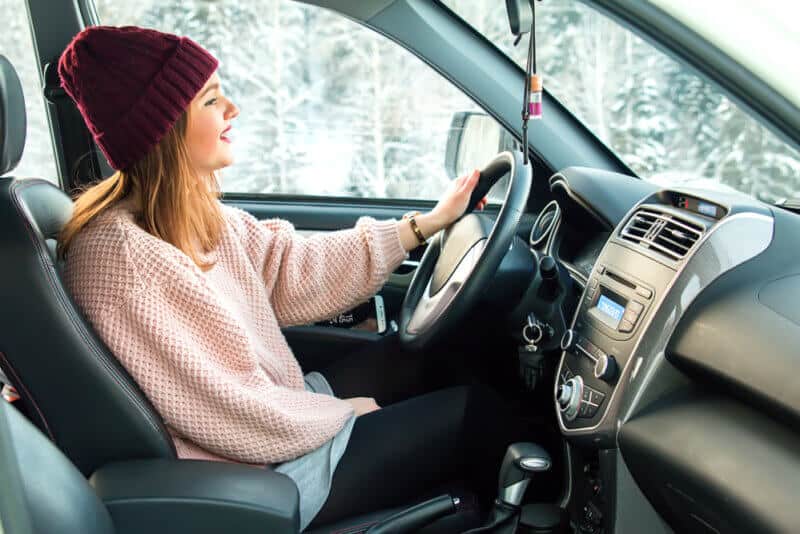 January is the coldest month of the year in Oregon, with an average daily temperature of 25.5 degrees Fahrenheit. Parts of the state can get as much as 10 inches of snow annually. Motorists like yourself can encounter icy, slippery roads, poor visibility, and a greater risk of mechanical problems. It's the kind of weather in which you wouldn't want to be stranded for long.
Because the risk for accidents goes up in these conditions, having the best and cheapest Oregon car insurance in place is critical. Here are some other great tips to keep you and your family as safe as possible when behind the wheel this winter.
Here's Your Winter Safe Driving Checklist 
Winterize your vehicle. With cold temperatures arriving, this is essential. If you have a favorite quick-stop oil change garage, they can handle most of the winterization your car will need to stay at least minimally safe. That means an oil change, new filters, a radiator flush, and antifreeze. Your service rep should also check tire inflation, headlights, taillights, and brake lights to make sure they're all in good working condition during these most challenging months.
1. Brakes 
If your brakes feel tentative, you should also make an appointment with a brake shop. Better safe than sorry, especially under the slip 'n slide driving conditions you're likely to find at least part of the time. You want to be able to stop as quickly and safely as possible when the weather gets bad.
2. Tires 
Make sure you have a good set of tires under you. Old tires with poor tread give you little grip on the road and are likely to cause slipping even when the pavement is dry. Imagine how hard it can be to gain traction when the road under you is wet or icy. Visit a trusted tire dealership and ask about preferred tire brands for seasonal driving. Invest, if you can, in a good set with a dependable winter grip.
3. Fully-charged Phone 
Fully charge your phone and be sure others know where you are. No matter how careful you are, accidents can (and will) happen. This is especially true during sudden snowstorms when visibility is poor, and roads are slippery. Whether you must make a police report, call 9-1-1, or get a tow truck, you don't want to leave your vehicle during a snowstorm to search for a phone.
You especially don't want your teenage drivers to be left on the side of the road without dependable communications, especially if they're out late at night. So make sure that no one leaves the home without a fully-charged phone and that every driver in the family leaves word of where they'll be and when they will be back.
4. Survival Kit 
Keep a "survival kit" in your car. This kit can be life-saving help if you plan to drive in rural or under-populated areas where help isn't always seconds away. Your kit might be a box in the trunk, a backpack, a small suitcase, or another container big enough to hold what you'll need. You need these items if you get stranded with a dead battery or a vehicle that slid into a snowdrift.
You might have a different idea of what your kit should contain, but we recommend at least the following:
Water 
Dry foods such as trail mix or power bars 
Phone charger 
Flashlight and extra batteries 
Road flares 
Blankets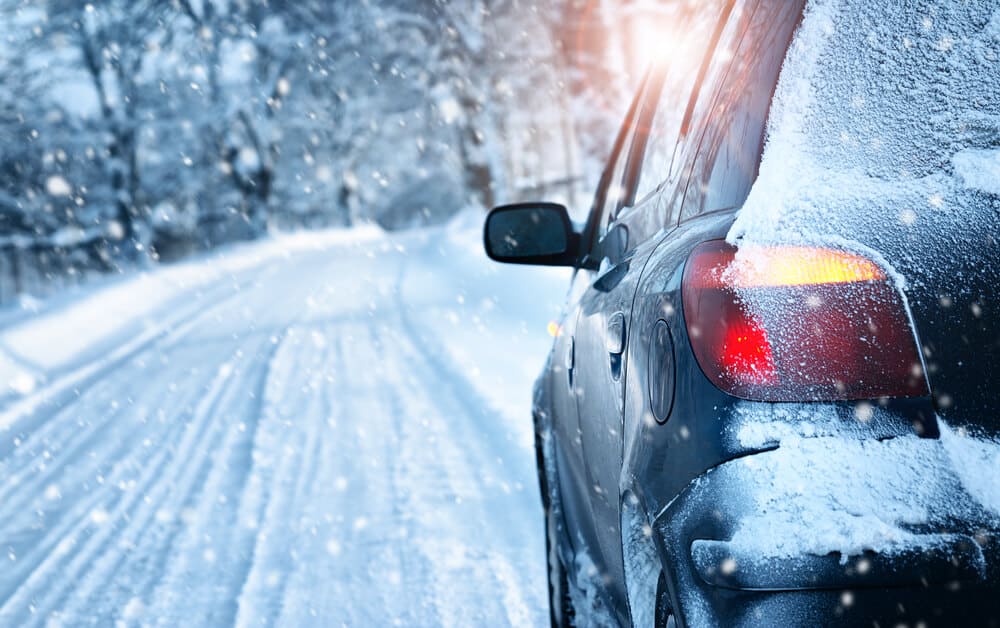 5. Your Coverage Matters 
Have full insurance coverage, including roadside assistance. In Oregon, drivers are required to carry, at minimum, liability coverage, personal injury protection, and uninsured motorist bodily injury coverage. For the most part, what this covers is damage to the other vehicle, drivers, and passengers if you're at fault for an accident.
What this minimal form of car insurance doesn't cover is the damage to your vehicle if you're deemed to be at fault or if it's a single-car collision. Accidents such as a rollover due to slippery roads or the severe damage caused by hitting a deer when visibility is poor can lead to a high car repair bill if you don't have full insurance coverage.
During winter driving time in snow and ice zones like sections of Oregon, fender benders are common. Sometimes you can't fully stop the vehicle even if you see problems ahead of you. Or the driver behind you can't stop.
Whatever the situation, having the best collision and comprehensive coverage in Oregon will pay for the damage to your vehicle once your deductible is met. You're likely to be covered whether your collision is with a deer, another vehicle, or a stationary object such as a fence, lamppost, or building.
Another full coverage benefit to ask your insurance agent about, especially if you have young drivers, is roadside assistance coverage.
With just one phone call, roadside assistance will bring a tow driver or other mechanical expert to your side to help change a flat tire, give your battery a charge, or take your disabled vehicle to a service garage for repairs. You can even call a locksmith for emergency service if you lock your keys in the car.
Compare the benefits of having an affordable insurance package that includes roadside service with being otherwise left stranded at the side of the road on a dark and very cold night with a dead car.
Oregonians, Call Vern Fonk Insurance Today for Safer Motoring This Winter 
There's no reason you and your family need to add risk to your driving this winter. Not when you follow these simple tips and reach out to Vern Fonk Insurance. We offer a full range of options for cheap car insurance in Oregon.
Simply pick up the phone and dial (800) 455-8276. You can also visit an agent at your nearby Vern Fonk Insurance location or get a quick quote online. Be sure to ask your helpful agent about the coverage you need to make your driving experience as safe as possible this winter.