Blog
What You Should Know Before Your Washington Road Trip This Spring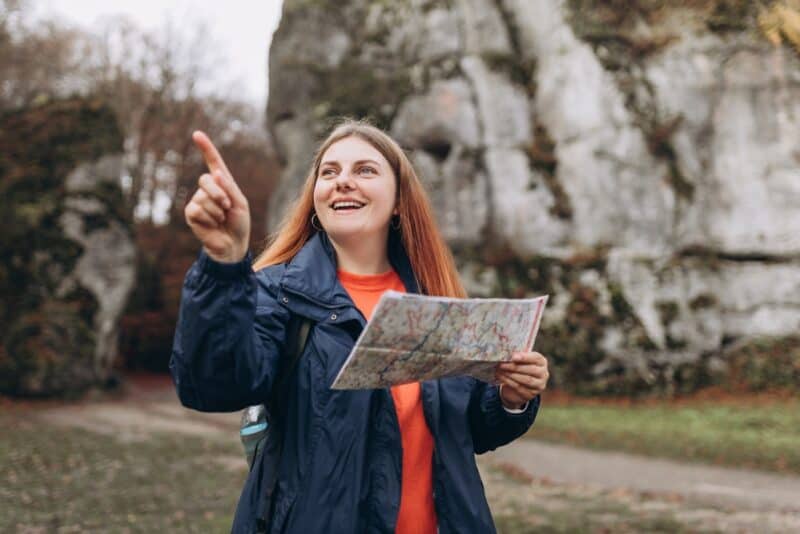 As winter turns to spring, thoughts turn to travel. After all, the breathtaking Pacific Northwest is made for road trips, especially when winter's snow and ice are gone. Just make sure you have the appropriate level of car insurance to make your journey as carefree as possible.
Actually, that's only one of several tips to help you make the most of a car adventure across Washington. Here are a few of our top suggestions for getting the most out of the state's highways and intriguing back lanes. After that — happy travels!
Get Your Ride in Tip-Top Shape
How old is your auto? What's its mileage? How well can it take putting hundreds or even thousands of round-trip miles on the engine, brakes, and tires? Even a relatively new car should be looked at before putting on serious mileage.
Start literally where the rubber meets the road. How old are your tires? How much tread is left? Give them the Abe Lincoln penny test. Insert a copper penny into the rib, or valley, of the tread. The former president's face should be upside down in the tread and facing you. Is at least part of the president's head hidden from view? If you can see his entire head, the tread is dangerously low.
You'll also want to make sure you have your oil and other fluids topped off. Check the condition of your brakes, oil and air filters, belts, and hoses as well.
Your best bet is to make a pre-travel appointment with your trusted service garage and explain your plans. Your technicians will know what to check for and should be able to get your ride in dependable shape for the road ahead.
Carefully Plan Your Trip (or Don't)
That sounds contradictory, doesn't it? Do you need to plan your Evergreen State adventures beforehand, or don't you? If you're the adventurous type and traveling with a like-minded soulmate, your goal might be to take off from home and return in seven days — and not have too much mapped out beyond that. Mystery, adventure, and finding out where the road takes you is the goal.
On the other hand, others might be more comfortable thoroughly planning the journey. That way, you know the hours when certain destinations are open, and you'll never worry about running into a no-vacancy motel sign when you need lodging most.
There's a lot to be said for both modes of travel. What's important is that everyone in the car is on the same page regarding this important subject. Impulsive, adventurous travelers don't want to be constrained by the need to meet schedules and deadlines, and careful planners shouldn't feel stressed out by seemingly random wandering.
Have that conversation with your travel buddy before you set off. As long as you both love careful planning or carefree adventure, you'll get along fine however you explore this beautiful state.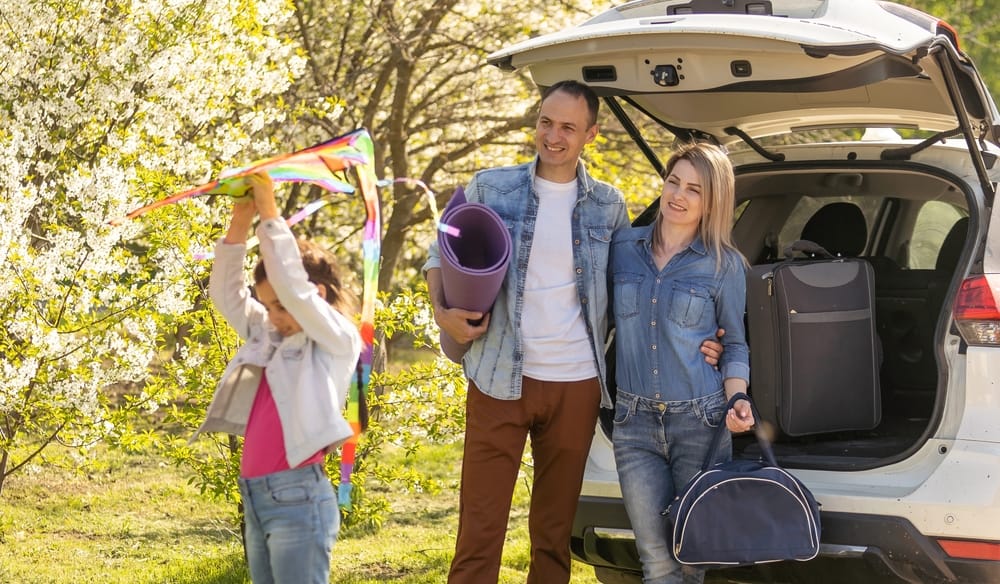 Make Car Travel as Fun as Possible for the Kids
The whole idea behind your journey might be to not plan it in every detail but to find new thrills and fresh discoveries wherever you end up. Sounds great — as long as you don't have kids with you.
Carefully planning your travels can be especially important if you're with the young'uns. That's because an hour in the car can seem like an entire day to them. The stretch of pavement goes on forever — or so it seems to those backseat travelers. With that in mind, you might be better off considering fewer miles and hitting one specific destination rather than roaming.
Meanwhile, think about how to make that travel downtime less of a downer. Bring along books, music, movies, and anything else that might offer some distraction for at least a while.
You can also play road games together. The license plate game is a classic. The winner is the participant who finds plates from the most states.
What about conducting a road scavenger hunt? Before you take off, make a long list of items that can be found in the state (but not too easily), and give a copy of that list to all aboard (except the driver). Your list might contain objects such as a spotted cow, a red barn, a billboard for a motel, and an emergency vehicle with lights flashing.
These and other road games help keep the kids engaged and focused on the fun mission on hand while the miles fly by.
Review Your Auto Insurance Policy
Car insurance is something that most of us buy and don't give another thought to until we need it. That works fine — usually. Nevertheless, we suggest getting out that policy and making sure it fits your Washington journey needs. You can also simply check in with your auto insurance agent, describe the trip you're about to take, and see if there are any shortcomings that could leave you in trouble.
For instance, many Washington motorists save money by purchasing the minimum amount of coverage allowed by the state. That's called liability insurance. It pays for damages to others in accidents for which you're at fault, but it won't pay for your own financial losses.
Remember, you're on unfamiliar pavement and might be distracted by young passengers. Accidents can happen to even the most careful drivers in those circumstances. But what happens if you're 300 miles from home with a car that needs $2,000 in repairs, and you don't have that kind of money? How do you and your loved ones get back? How do you get your vehicle fixed? With collision and comprehensive coverage, your insurance company will help you pay for damages even if the accident is your fault.
Also, ask your insurance agent about adding roadside assistance benefits to your policy. Roadside assistance is the assurance that automotive services will be delivered 24/7 with a phone call. No matter where you are, help is on the way in the form of a gallon of gas, a tire change, a battery charge, or a tow to the nearest full-service garage. Whatever help you need for a car stranded at the side of an unfamiliar Washington highway or dead in a parking lot far from home, it's on the way when you place the call.
Get the Best Auto Insurance Before Your Washington Road Trip
Your independent Vern Fonk Insurance agent can help you find or upgrade a car insurance policy that fits your travel needs. Call us before you hit the road, at (800) 455-8276, or go online for a quick quote. You can also find a Vern Fonk office in Washington near you.