Blog
Winter Driving Tips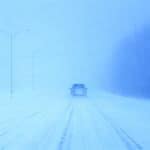 Driving in the winter can get crazy, especially around the holidays. Traffic, especially in the Northwest, get especially congested around Christmas. 2013 has proven to be one of the craziest winter weather years across the nation. Extreme temperatures can hit at any time leaving the roads dangerous for even the most experienced drivers.
Keeping your family, yourself and your car safe should be your #1 priority while navigating the slippery winter roads. As we posted before, taking care of your vehicle can save you a lot of worry and even prevent accidents. Take your car in for a tune up before every winter season.
Your car's breaks are one of the most important feature to helping you stop quickly and safely. If you know you're slipping and you don't have antilock breaks, pump your breaks to get traction if you find that your car is slipping.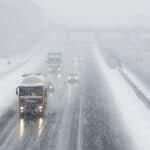 The best advice to winter drivers is to keep a safe distance between them and the cars in front of them. Even if you are very confident in winter conditions, other drivers might not be so experienced, so giving yourself some room to make calculated driving decisions is very important if something were to happen. Keep at least a 10 second buffer in front of your car, this way if you hit some black ice you'll have more time to react and make a good route to get to safety.
As the scouts say, "Be Prepared". Keep an emergency kit in your car, and keep your gas tank full. Also, make sure your car insurance policy covers your car and your inhabitants from accidents. Having a good auto insurance policy is important all year round, but it is especially important in the winter, when most accidents happen.