Blog
Figure Out Your Insurance Needs before Starting Your Business in '22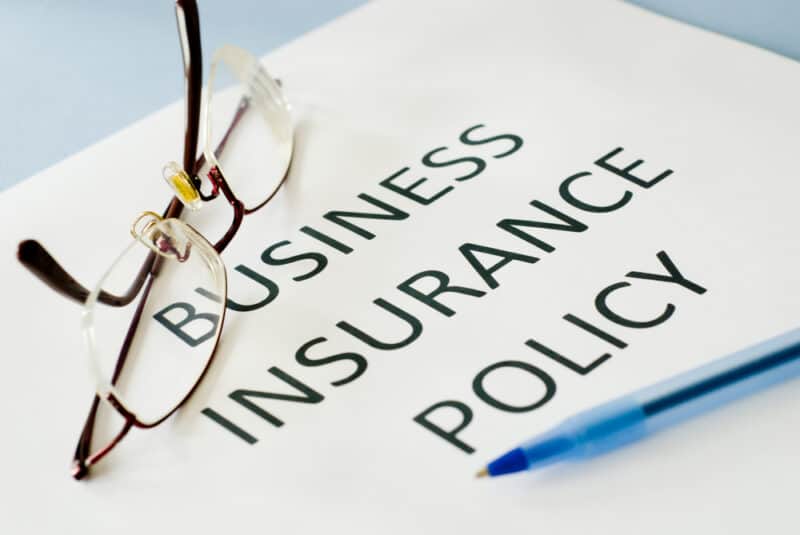 You're going to start a small business this year. Maybe the pandemic left you determined to live your dreams now. Or working for yourself might be a move that you've long expected to make.
Whatever the motive, you feel fairly ready at this point. You know all about the products or services you'll bring to market and how to go about it. You have funding and budgets worked out. But have you considered what you should spend for business insurance? Do you know what types of coverage you should even have?
You know that some insurance programs are mandatory under certain conditions while others are crucial for keeping your company out of a financial crisis. But that's about all you know. And it's why it's so important for new business owners to get educated in this area.
Various lines of coverage protect your building, your employees, your contracts, equipment, client relationships, vehicles, and your key officers. Yes, there's a confusing multitude of business insurance products, but you don't need them all. And even if you did, there's only so much coverage you can afford.
What you really need more than anything else is a knowledgeable and collaborative insurance agent who can discuss your needs, answer your questions, and steer you right.
In the meantime, here's a description of some of the leading insurance product lines that might (or might not) be important to your business.
Liability Insurance for Small Businesses Starting Up in the PNW 
This is a general category of coverage that offers financial protection if customers, clients, vendors, or the general public sue you for a variety of reasons. And yes, it's pretty much a must-have form of coverage. But there are several types of liability insurance plans, depending on your type of business.
For instance, product liability insurance covers your operation for lawsuits based on claims of defects of products you make or market. Professional liability, on the other hand, protects against suits brought by clients against services offered. One example would be legal proceedings against you based on advice you offered clients as a lawyer, accountant, financial consultant, or other trusted adviser.
You can also purchase general liability insurance, which covers a bundle of business liability exposures, including accidents at your physical facilities and professional and product liability.
One more form of liability coverage is commercial umbrella insurance. This provides additional settlement limits in cases in which your general liability insurance is insufficient to handle your company's legal costs.
Liability coverage in its various forms is important because there are so many ways your company could be vulnerable to the legal proceedings of others.
Health Insurance to Help Attract Good Employees 
You might have a few employees from the start, or you might be self-employed. Either way, you'll need health insurance for your company, and that can be a costly challenge. That's why it's important to work with an insurance agent long before you launch your business.
As far as employees are concerned, the quality and cost of their healthcare policies can be a major job attraction or present a recruitment obstacle.
Workers Compensation Insurance is a Requirement for the PNW 
If you have employees, you must provide this form of coverage in most states, including Washington. In Oregon, it's required of most employers.
Your workers comp plan covers costs for workers who get injured on the job or become ill for work-related reasons. It will pay associated medical bills and the cost of ongoing care, lost wages, and even funeral expenses.
Workers comp laws and regulations can vary greatly by state, so be sure to consult your insurance agent if you plan on hiring employees when you start up or soon after beginning your business.
Property & Casualty Insurance to Protect Your Business Location 
This is the equivalent of your homeowners policy or renters insurance. It covers your physical property and its contents. If you own a building, store, warehouse, manufacturing plant, or another place of business, this form of insurance will cover your spaces as well as the equipment, machinery, inventory, or other property within from damage or destruction from fire, flood, theft, or other threat.
Commercial Auto Insurance for Your Fleet 
Will you have company vehicles? Commercial auto insurance works much the same way as the insurance policy on your individual car. You'll be able to buy collision and comprehensive coverage, just like standard policies. And there are liability benefits to cover employees while driving a company vehicle and individuals or property hurt or damaged by the fault of your worker while driving.
Your commercial auto insurance policy needs to cover every vehicle in your fleet, whether it's a single car used for occasional errands or a fleet of work trucks used constantly.
Business Interruption Insurance for Small Business 
Also known as business income insurance, this coverage keeps your company running and employees and vendors paid if you're forced to close down the operation for an extended period due to unexpected events. For instance, if your plant must close because of fire, your bills will still be paid until you can get the damage repaired, equipment replaced, and your business in full operation again.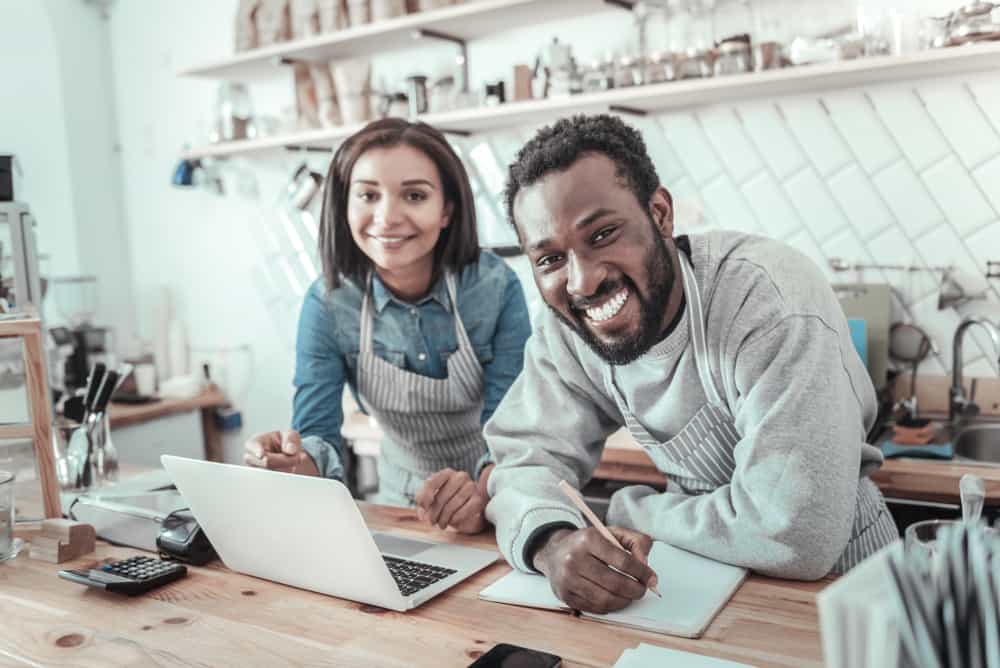 Business Information Risk Coverage 
This business insurance policy reflects the risks and realities of operating a business in the digital age. It offers protection against financial loss to your company from cyberattacks, viruses, data theft, network interruption, and other security breaches.
A related form of coverage is data breach insurance. This coverage offers compensation for costs you might incur related to the impact of intrusion on your customers or clients. If their contact information is hacked and your audiences are exposed to identify theft, it could be costly. So this form of insurance covers what you might have to spend on a data breach notification campaign, handling public relations, or offering credit monitoring services to affected parties.
Business Travel Insurance 
Will you have sales, service, or other personnel regularly on the road as part of their job responsibilities? This form of business insurance can cover such unanticipated costs as accidents, illnesses, canceled flights, and lost luggage, among others.
Business Owner's Policy (BOP) 
This is a bundle of multiple insurance products that many businesses typically need. A BOP includes a general liability policy and coverage for commercial property and business interruption.
You might consider buying a BOP rather than all of these types of policies individually because the savings can be greater when all three are "bundled" or bought as a single policy.
Key Person Life 
Would your business fail if your life was lost or you became disabled and unable to contribute? How about that happening to a business partner or valuable members of your senior management team?
A key person life insurance policy offers benefits just like any whole life insurance policy, but it covers the ongoing survival of your company if designated contributors were to lose their lives or become disabled, negatively impacting your organization.
Home-Based Business Insurance for the Pacific Northwest 
Not all homeowners insurance policies can cover the full financial impact of an accident on the company you operate from a spare bedroom or home office in Washington or Oregon. A home-based business insurance policy will offer the extended protection you might need to protect business equipment and other related costs if anything should happen to your home that directly affects your business.
Professional Liability/Errors and Omissions (E&O) Insurance 
If your business is based on your ability to fulfill contractual obligations, you might want to explore the advantages of adding this line of business coverage to your insurance portfolio. It offers financial protection against lawsuits against your company for errors or failure to uphold contractual terms or standards.
Discuss Your Options with Your Business Insurance Agent 
Your operation will not need every form of business insurance detailed above, so your first move should be to consult your insurance agent. After describing the full scope of the business you're about to start, ask your agent to explain all the insurance product lines you'll need.
Your best option will be to meet with an independent insurance agent. Agents associated with individual insurers can only offer you insurance products from that carrier. An independent agent, on the other hand, has an extensive portfolio of insurance products from multiple carriers and lines.
That greatly expands your options in terms of both cost and the ability to meet your new company's unique insurance demands.
Find Affordable Business Insurance in the PNW Today 
We help business owners in Washington and Oregon find the coverage that's right for their enterprises, no matter what kind of business they operate. Call us at (800) 455-8276. You can also visit an independent Vern Fonk Insurance agent at a location near you or get a quick online quote for your business insurance needs.