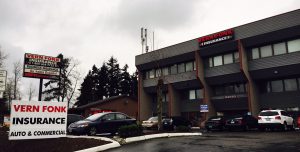 We love the Kent community! Our Kent office on Pacific Highway has been helping the people in the area find great insurance products to fit their needs for years. We enjoy getting to know the people and the area.
We take pride in our ability to find our customers the best rates on car insurance – period. We work hard to make sure you get a policy that keeps you covered without draining your bank account.
Our Kent office offers -
Auto Insurance

SR-22 Insurance
Homeowner's Insurance
Business Insurance
Contractors Insurance
Renter's Insurance
Motorcycle Insurance
AND A WHOLE LOT MORE!!!
Our commercials are known for being off the wall funny! Don't that that fool you, we take insurance seriously! We'll find you the best rate in the area. Call us or stop on by today!