Blog
Wash Winter Away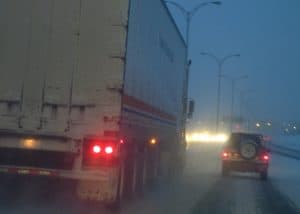 Spring is here! This past winter was a doozy. Harsh temperatures combined with record rainfall did a number on the streets and cars of Washington and Oregon. Potholes became wider and deeper, while the salt that layered the roads for the icy temperatures stuck to our cars like glue. Now that the worst is behind us, it's time to get our cars back to normal.
The salt that is laid on the streets to combat icy conditions can damage your car if left on for too long. It can eat away at the undercarriage without you even knowing it. Washing your car regularly can help avoid this issue. Make sure you pay extra attention to the underside of your vehicle to ensure it has been fully washed as well. A good, high-quality wax treatment is also a good idea to seal your fresh wash and protect the finish of your car throughout the upcoming months.
Take the time to inspect your car's battery. Salt can and dirt can find their way up into the engine area and create a layer of residue on your battery. Keep your vehicle's battery in tip-top shape by taking a rag and some mild cleaner to it every 3 months or so.
It's time to change out your winter tires. As soon as the snow season ends, it's a good idea to retire the winter studded tires for the season and put back on the regular, all-weather tires.
Change out your wiper blades. Snow, ice, salt and dirt can wear wiper blades down quickly. Change them out for fresh ones so you'll be prepared for the summer storms that the Pacific Northwest is known for.
Before summer hits, check your auto insurance policy for any discounts. Call a local Vern Fonk Insurance Agent today to see how you can save money on your car insurance rates. It'll only take a few minutes and you could end up saving hundreds of dollars on car insurance.