Blog
Graduation – Car Insurance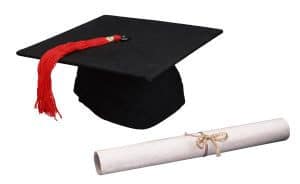 Congratulations! You've graduated High School!  Time to leave the nest and fly out there on your own.  You've been preparing for this moment you're whole life.  As you get out there, bills start piling up and you start to wonder why you ever wanted to leave in the first place!  You had it good!
We've put together a few tips for how you can save money on car insurance now that you're out there in the real world.
#1. Location, Location, Location
Did you know that your address can directly effect your car insurance costs?  Insurance companies determine their base insurance premiums off of the volume of traffic, crime and population density of the area where you live.  If you have a choice, check with your insurance agent to see where the cheaper zip codes are to live before you make your choice.
#2. Control Your Spending
Many young graduates find themselves in debt quite quickly after graduation from high school.  Figure out how much money you have to spend every month and budget everything wisely.  Make your payments first (car payment, insurance, rent, etc.) before you spend money on the less important things.
#3. Choose Your Car Wisely
Everyone wants a cool car, especially after high school.  Remember that most of the people your age will have less than desireable cars, and that it will be okay if you hold on to that family junker for a few more years.  Resist the temptation to go out and buy a luxury car, and if you choose to buy it, remember that it comes with other costs (insurance, repairs, maintenance) and set aside money to be able to pay for it. If you need a new car, shop around and read reviews, understand how much you are willing to spend and how much you can afford before you make any impulsive decisions.