Blog
Telemedicine and the Coronavirus: How Can It Help?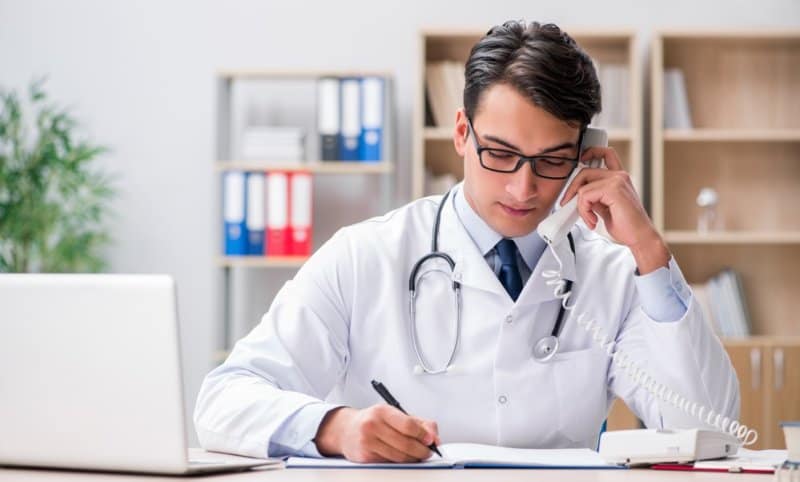 Typically, you make an appointment with your doctor when you aren't feeling well and head into the office to see what's wrong. Unfortunately, that visit may not be possible anymore due to the current realities our country is facing because of the coronavirus. The good news is there is still a way for you to be treated, and luckily it can be done right from the comfort of your own home.
The answer to your problems is telemedicine, and this is how it can help you.
What is Telemedicine?
Telemedicine (also known as telehealth) consists of healthcare professionals evaluating, diagnosing, and treating patients remotely through phone calls and virtual consultations. It can be practiced in different ways; some telemedicine examples include:
Patients connect with health care professionals over the phone or through videoconferencing software on a computer or smartphone
Digital transmission of medical imaging
Remote monitoring of data such as vitals, blood pressure, and more
What are the Benefits of Telemedicine?
There are several benefits of telemedicine, which include:
Cost-savings.

If you do not have insurance, a telemedicine consultation can be more affordable than an actual visit to a doctor or specialist.If you have insurance, a doctor's appointment could mean you need to take time off of work, pay for child care, and face extra costs. With a telemedicine visit, all of those additional expenses would be eliminated.
Flexibility.

Telemedicine appointments are often available 24 hours a day, seven days a week. The flexibility enables you to schedule a visit during a time that works best for you. Traditionally, you could wait weeks or even months to see a doctor or specialist, and telemedicine can significantly reduce those wait times.
Promotes healthier behavior.

The convenience of telemedicine makes it more likely that you will see a doctor when you need to. It also eliminates sitting in waiting rooms, doctor's offices, or other places where germs can lurk.
Coronavirus and Telemedicine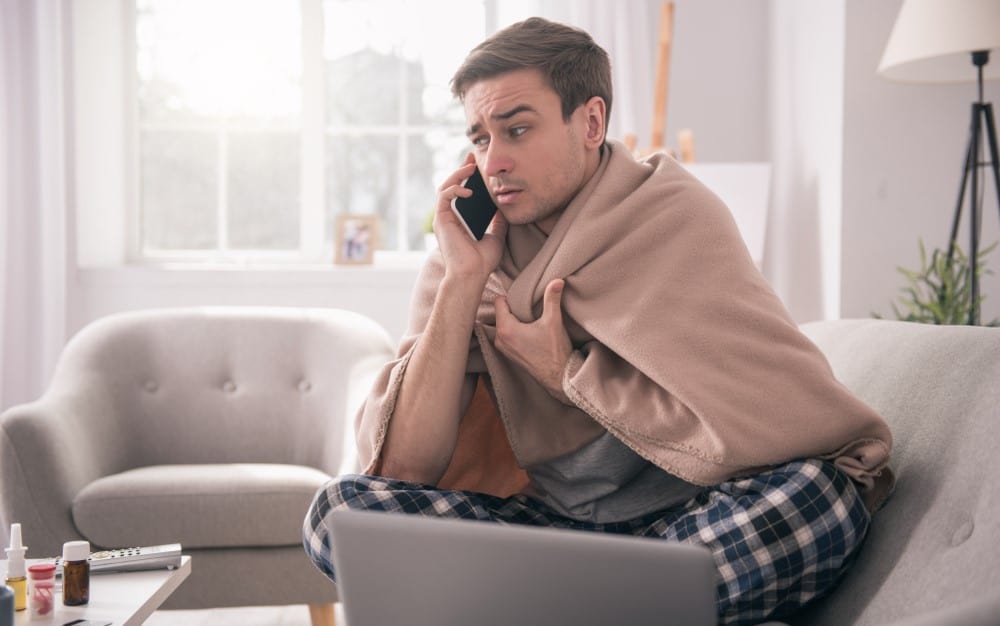 While telemedicine benefits have been touted for years, its use has not been widely adopted by Americans until now. According to a recent article published by The New York Times, the number of virtual visits have climbed as a way to treat patients safely without increasing the spread of coronavirus.
There are many reasons why the use of telemedicine has increased. Some examples of how its use can help during the coronavirus pandemic include:
Telemedicine calls can reduce unnecessary visits to the emergency room, which will help to manage the current strain on the healthcare system.
If you are experiencing symptoms related to COVID-19, a telemedicine coronavirus appointment will eliminate the risk of showing up to a doctor's office or emergency room unannounced. Your healthcare provider would be able to prepare accordingly for your arrival. Additionally, a telemedicine visit can be used as a safer alternative for follow-up if you tested positive for COVID-19.
Congress recently passed an emergency coronavirus response bill, which expanded the use of telemedicine to treat individuals covered under Medicare, the federal program for people 65 and older.
The elderly and other at-risk populations should do everything in their power to avoid contracting the coronavirus. With that said, telemedicine is an ideal way for them to remain safe while also getting the healthcare they need.
The benefits of telemedicine are clear, but utilizing it for your healthcare needs has become more critical than ever. Contact your insurance provider today to determine if you are covered or consider the option of an affordable telemedicine plan.
Did you know that Vern Fonk offers affordable and convenient telemedicine plans? All you need to do is give us a call today to get coverage in 24 hours, don't wait!