Blog
Tips to Make Your Home Safer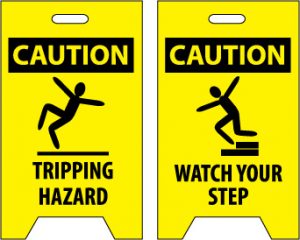 As the saying goes, "there's no place like home". We feel the most at ease and comfortable when we're at home, but did you know that over twenty million people are injured and hospitalized because of accidents that happen inside the home?  Of those twenty million, twenty thousand sadly cause death.
The good news is, there are ways you can significantly reduce your chances of these accidents happening in your home by following a few safety tips.
Eliminate Hazardous Areas
Falling or slipping is the most common way someone could get injured in your home, so being proactive about finding and eliminating high fall prone areas can be a huge step in increasing the safety of your home.  Walk through all the rooms of your home and look for areas that could cause someone to fall. Keep areas free of clutter and secure all of your rugs firmly against the floor with special rug mats.  If you have any exposed wires, make sure they are out of the way so someone doesn't trip on them. Also, make sure the lighting around these areas is bright so people can see where they are going.
Lock Up Toxic Substances
Poisonous substances (medicines, cleaners, gasoline, lighter fluid, among others) should be placed out of reach and out of sight.  Children will likely get into low cupboards and experiment with bottles of substances, especially when they know they're not supposed to touch them!  Keep the lids securely fastened to these bottles and always lock up medicines in their original containers and out of reach. Have your local poison control center's phone number somewhere handy in case of an emergency.
Purchase a Good Homeowner's Insurance Policy
A well balanced homeowner's insurance policy can help you out in the case of a disaster or misfortune. Even if you followed the tips above, someone could still get injured on your property and can end up needing medical attention, which could cost you thousands of dollars in the long run.  A good homeowner's insurance policy can help you prepare for these situations and you'll have the peace of mind that if there were to be an accident, you'd be covered.