Blog
What is Commercial Truck Insurance?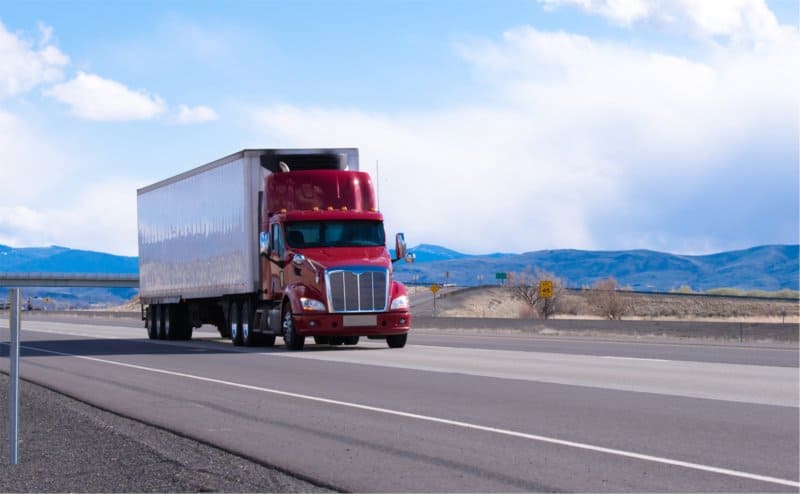 Commercial truck insurance, also known as semi-truck insurance, big rig insurance, trucking insurance, and owner-operator truck insurance, is a blanket term for insurance policies for commercial truck drivers. It is suited for trucking businesses, businesses with trucks, or independent truck drivers. Commercial truck insurance is a tailored policy specifically for trucking risks.
Trucking insurance policies start with primary liability and various additional coverages can be added, depending on your needs. The insurance package you choose for your business will likely include several different types of coverage. Learn about all of the different kinds of coverage so you can understand how they work to help you identify the options you need.
How Truck Insurance Works
People who own and operate their trucking businesses need truck insurance, but which policies they need depends on whether they operate under their own authority or lease through a carrier. Carriers provide liability coverage for truckers working under a permanent lease, while truckers working under their own authority need to get their own insurance.
All commercial trucks require at least $750,000 in liability insurance coverage. Primary liability truck insurance is often required as part of a trucking license; it protects people and property from damage caused by your truck.
If you are a driver and want to drive independently, then you will need primary liability insurance. If you are an owner-operator of a trucking company, then you'll extend your trucking insurance to include general liability.
What Is the Cost of Big Rig Insurance?
Big rig insurance companies use complicated formulas to determine a new client's premium. Several factors go into these formulas, specifically:
The truck's market value
Driving record
Experience
Location
Radius of operation
Age
Equipment
Credit history
Ownership status
Semi-truck insurance costs will vary depending on your needs. Unless otherwise stated, premiums are for a one-year policy term but can be divided into monthly payments.

Most Common Types of Truck Insurance
Type of
Insurance
What it covers
General Liability
Third-party bodily injuries and property
damage.
Primary Liability
If your truck causes an accident, it covers
bodily injuries and property damage.
Physical Damage
Coverage
Damage to your truck and equipment
caused by collision, theft, vandalism, or natural disaster. (Covers the blue book replacement
costs).
Bobtail Insurance
Coverage
Covers accidents that happen when the truck is not being used for a job.

Motor Truck
Cargo Insurance

Damage to the cargo you're hauling.

Uninsured/Underinsurance Motorist Coverage
This helps you if the person is either uninsured or under-insured for the accident.
Reefer Breakdown
Coverage
Covers the cost of lost cargo, refrigeration
breakdown, or product damage due to a
collision.
Additional Semi Truck Insurance Coverages
In addition to the coverages listed above, there are several supplemental coverages you may want to add to your policy for your specific circumstances. Some of these coverages can be added to your primary policies through riders.
Workers' Compensation Insurance
Hazmat Truck Insurance
Trucking Umbrella Insurance
Livestock Cargo Insurance
Terminal Coverage
Leased Operator Insurance
How To Get Low-Cost Truck Insurance
To get the best truck insurance for your business, you will have to call around and get commercial truck insurance quotes. But we can help you with that. Vern Fonk Insurance is the largest insurance broker in the state of Washington and has been serving the Pacific Northwest for over 60 years. We work with the best commercial truck insurance companies in the country, and we shop around so you don't have to.
Commercial Truck Insurance Quote
Getting truck insurance online is simple. If you are interested in getting a free commercial truck insurance quote for your business, call Vern Fonk today at 1-888-631-6766. We specialize in providing affordable insurance in Washington, Oregon, and Idaho, and we can help you. You can also get your free trucking insurance quote online.