Blog
How Much Is Car Insurance in Washington?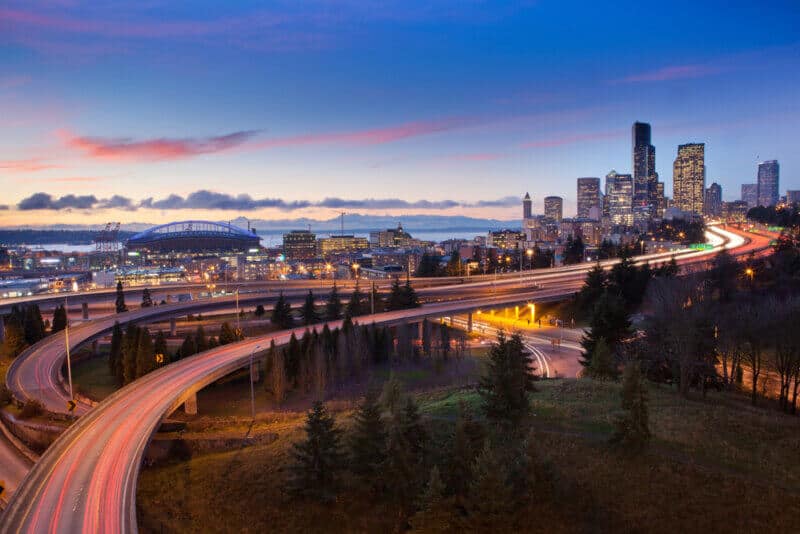 Whether you're a new driver or an experienced one who hasn't checked auto insurance rates lately, you might be wondering, on average, how much car insurance is in the Pacific Northwest, specifically in Washington and Oregon.
Before we get into average car insurance rates, it's important to explain the factors that determine the premium you pay briefly. The vehicle you drive, your driving habits, and certain demographics all play an essential role in calculating your monthly car insurance payment, and so do the type of coverage options you have.
Nationally, the top five states with the highest coverage costs are Florida, New York, Louisiana, Michigan, and Rhode Island, with the average annual premium for full coverage in these states at around $2,321 in 2021. By contrast, the average annual premium for full coverage in the Pacific Northwest — specifically Washington and Oregon — is nearly 57% cheaper, sitting at around $1,293.
Whether you live in Washington or Oregon, if you've been asking "how much does car insurance cost in this pocket of the Pacific Northwest," we've got your answers.
How Much Is Car Insurance Based on Where You Live
As we noted earlier, a handful of factors determine how much you pay for car insurance coverage. While the vehicle you drive and your driving habits are two important factors that influence your premium, where you live is equally significant. So, let's get a little more specific.
Washington
In 2021, the average annual cost of full car insurance coverage in Washington state is around $1,305, while the average cost of minimum coverage is roughly $408.
On average, the Subaru Outback is the most popular vehicle on the road in Washington state. Because Subaru's considered one of the safest car brands in the U.S., this generally brings your rate down somewhat.
Nationally, the average annual premium for the Subaru Outback is around $1,361. In Seattle, for example, the annual premium is about $795 for this vehicle, with its drivers paying a monthly car insurance bill of roughly $66.
Your rate can increase or decrease depending on where you live and how often you drive. Because larger cities, like Seattle, Spokane, or Tacoma, tend to have a larger traffic volume, the odds of traffic accidents are much higher than in smaller cities, like Kent or Everett. If you're on the road a lot in dense traffic, you should expect to pay a bit more for your car insurance.
Also, because crime rates tend to be much higher in larger cities, this could make your rate a bit higher because the risk of auto theft is much more likely than in a smaller city or town.
The Evergreen State requires that its drivers have a minimum coverage of 25/50/10. This means that if you cause a crash, the insurer will pay $25,000 for bodily injuries sustained per person, with a total of $50,000 being the most it will pay for the collision. If you cause property damage, your insurer will pay up to $10,000 to cover the costs.
Oregon
On average, in 2021, Oregon drivers pay roughly $1,281 in annual car insurance premiums and around $578 for minimum coverage.
Like Washington state drivers, Oregon drivers also prefer the Subaru Outback, with this SUV being the most popular in the Beaver State. As we mentioned earlier, the safer the car, the lower the rates.
In Oregon, a driver with good credit and no accidents in the past five years should expect to pay an annual premium of around $919 to insure a 2018 Subaru Outback, or $77 a month.
As in Washington and any other U.S. state, where you live, how often you drive, and what your driving habits are all contributing to your car insurance rate.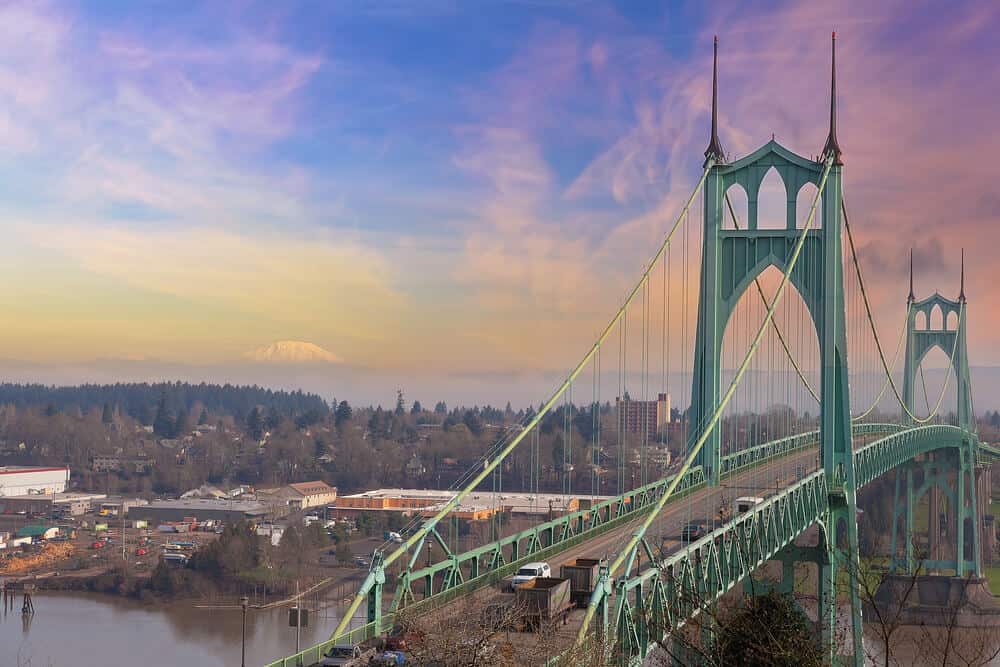 Oregon drivers need to have a minimum coverage of 25/50/25. Just like in Washington, Oregon, drivers who are at fault for a crash must have their insurers cover $25,000 for bodily injuries sustained by every person who was hurt in the accident, with $50,000 being the most the insurer will pay for the crash. However, if you crash in Oregon and it results in property damage, an insurer must pay up to $25,000 to cover the costs — $15,000 more than drivers in Washington state.
When You Wonder How Much Is Car Insurance Nowadays, Consider How Coverage Options Influence Rates
If you find yourself wondering how much is car insurance when you're trying to decide between a basic auto insurance plan, a more comprehensive plan, or broad form coverage, you should know that broad form coverage tends to be a bit more affordable — but it only covers you, not your car.
Because the driver's the only one covered, a broad form policy works well for drivers who own multiple cars, and the premium will typically stay the same.
With all the risk out there on the road, a full-coverage plan is typically a better choice. You might wind up paying a little more, but you'll have a great combination of liability insurance, comprehensive insurance, and collision insurance to keep you covered in all types of scenarios.
You can also consider adding other types of plans to your policy, including coverage that:
Protects you if you're involved in a crash with an uninsured motorist
Offers personal injury protection
Protects you in a crash with an underinsured driver
Provides roadside assistance
Provides rental car reimbursements
Provides towing
Again, additional coverage could make your rate go up a little higher, but in the end, it might well be worth it.
The Best Way To Bring Down Your Car Insurance Rate
Just ask the experts. The best way to bring down your car insurance premium and keep it down is by driving safely. A clean driving record goes a long way — that means no traffic tickets, citations, or violations. The cleaner it is, the less you'll pay for car insurance.
When you're driving, keep your eyes on the road ahead at all times and both hands on the wheel. Let that ringing smartphone go to voice mail and reply to that text when you're at work, at lunch, or back at home. And always be patient and attentive to other drivers sharing the road with you. That way, you'll make sure your rate stays as low as it can go.