Blog
Commercial Truck Insurance
If your business uses a truck, it's important that you have a great truck insurance policy to cover yourself, your employees, and your business. You can get commercial truck insurance if you have one truck or a whole fleet.
I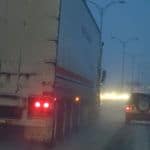 t doesn't matter what your truck is used for – whether it's delivering packages or supplies or transporting equipment across the country – the truck is usually a main component of your business. If something were to happen to it, your business could suffer. Trucks aren't cheap to buy, and we know what a valuable asset they can be to any business. Purchasing a commercial truck insurance policy to cover the vehicle is extremely important.
There are many different types of Truck Insurance coverages including:
General Liability Truck Insurance

Dump Truck Insurance
Property Damage Insurance
Motor Truck Cargo Insurance
Commercial Truck Roadside Assistance Coverage
Bobtail/Deadhead
It doesn't matter what your trucking or driving experience is, most commercial trucking insurance companies have no minimum experience limits to get coverage.
If you're looking for trucking insurance, you may want to talk to an experienced insurance agent. They can tell you if you need commercial insurance as well. Most companies that require this extra protection are passenger carriers, household goods movers, common carries and solid waste companies.
The minimum amount of truck insurance depends on the commercial vehicle. A lot of the limits depend on the weight of the vehicle as well as the combined single limit. Talk to a Vern Fonk Insurance agent today to get the details on exactly what coverage your company truck would be required to have.