Blog
Find Cheap Boat Insurance (and 5 Other Ways to Get Your Washington Watercraft Ready for Spring and Summer)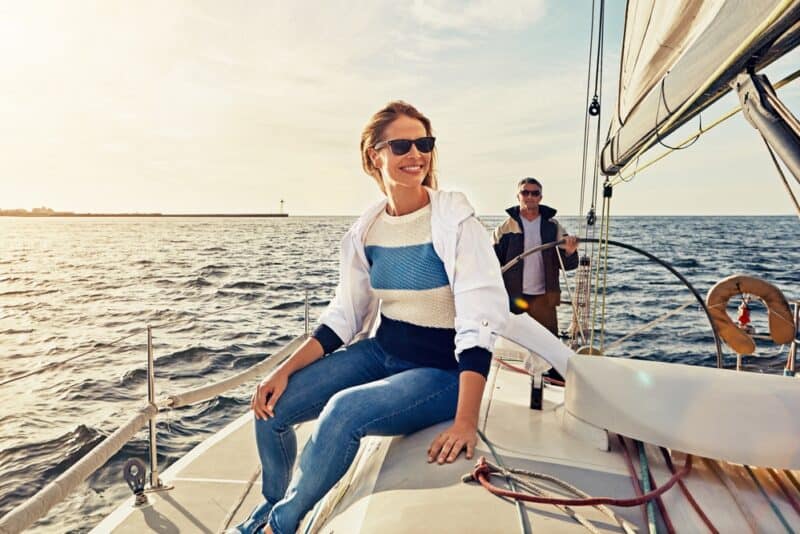 You can almost smell boating season in the air. Right? It won't be long before you're motoring or sailing on your favorite body of water. Ensure you and your Washington watercraft are ready to set sail by getting cheap boat insurance that carries the coverage you need.
After that, take these five additional tips to prepare your vessel and sea legs for summer.
1. Understand Washington Boating Laws
There might well be some Washington legal paperwork involved before you can launch your water ride. Depending on the type and size of vessel you own, and where you'll be using it, you could need to acquire and keep with you a valid boat title, annual registration card, and decals.
Study and understand Washington boating laws that concern you and your craft.
2. Put Your Boat Through Its Annual Pre-Season Checkup
This is a pretty easy task if you have a canoe or kayak, a bit more involved if it's a sailboat, and more complex yet if you're piloting a cabin cruiser. But whatever you own, checking it for seaworthiness is something you're going to want to do now rather than sidelining your hobby while the tides are in your favor.
Conduct a visual inspection to ensure there are no cracks, dings, or other potentially risky imperfections to the hull. You'll want to unfurl the sails, if that's what you have, to check if all the sailcloth survived the winter.
Always double check that your battery has a good charge. Start up the engine of your motorboat, remove old fuel, and change the oil of your four-stroke engine if this is something you neglected to do when you dry-docked your boat in the fall.
If you plan to run your watercraft when the sun is down, you must have lights. Check those out pre-season, and replace bulbs where necessary (or postpone your plans to run at night).
Make sure you do all this as soon as possible, just in case you find issues that require replacement parts. Waiting for those to come in might keep you out of the water for longer than you'd like.
3. Swab the Deck, Mate
Not just the deck, but every surface of your vessel, inside and out. This task enables you to closely inspect it for the cracks or other imperfections mentioned above. But it will also make your craft much more inviting to family and guests.
This "spring cleaning" will mostly involve a quick and easy go-over with mild detergent and water, and a hose rinse after. You can also use a commercial hull cleaning product.
If you find mold, use a stronger cleanser formulated for that purpose — but not bleach, which can damage your paint job. Mix a baking soda and water solution to clean away any corrosion you find near the terminals.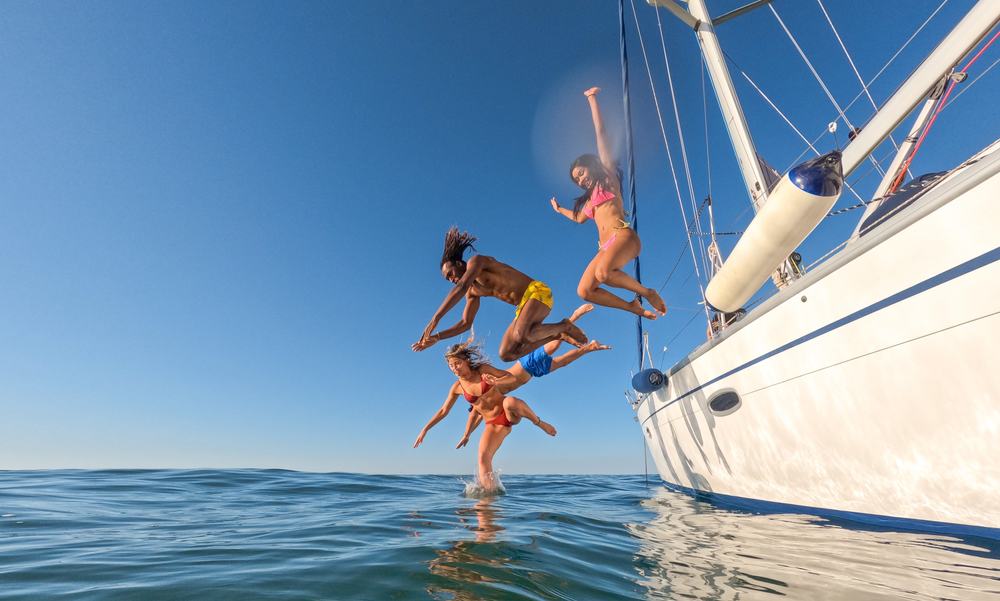 4. Check Out Your Trailer Too
For a stress-free boating season, you need to know how to properly load and tow your boat trailer. Read the manufacturer's instructions in the trailer's owner's manual and adhere to all safety protocols. Additionally, check the air pressure of the trailer's tires and ensure the brake lights are in working order. With a bit of practice and preparation, boat towing and trailering can be a breeze.
It's important to note Washington law mandates that any trailer weighing more than 3,000 pounds must be equipped with brakes.
5. Inspect and Load Up Your Safety Gear
Regardless of what kind of boat you own, you'll want to have life jackets for everyone who'll be on board. They're mandatory in smaller craft for children under 12 but should be required wear for everyone aboard.
If you have a motorcraft, make sure you have a fire extinguisher in place in case of an onboard fire, plus a whistle to summon help, if necessary. And since injuries both serious and minor can occur while far from rescue, it's a good idea to have a fully stocked first aid kit with you at all times. Don't forget the sunscreen for those who forgot to lather up beforehand and aloe for sunburns.
Ensure all your gear, equipment, and remedies are in good working order and stowed aboard by launch time.
Now About That Cheap Boat Insurance in WA…
While boat insurance isn't mandatory in Washington state, you might have several thousand dollars invested in your watercraft and trailer. Your watercraft might get damaged while in dry dock, while being transported by trailer to or from your launch destination, or while in the water.
Furthermore, it could be stolen or vandalized while in your driveway, garage, or wherever you store it off-season. Severe weather could inflict its worst while in use or off-season. And that only hits a few of the low points. The list of possible causes from unexpected events or damages goes on and on.
That's why you need the assurance of knowing that your boating season isn't lost if you suddenly need to make critical repairs costing thousands of dollars that you don't have or must replace your watercraft altogether.
In addition to finding coverage for sailboats and motorboats of all kinds, you can also insure your personal watercraft such as Jet Skis or Waverunners.
Already affordable coverage can be cheaper if you buy your policy through an independent boat insurance agent.
Independent agents don't work for just a single insurance company. They have contracts with multiple carriers. That works to your advantage because your agent can get competitive bids from several insurers, saving you money on boat insurance like no one else can.
Your agent can also help you set deductible levels and coverage limits that help you get the most out of your coverage at a premium you can comfortably afford.
Call Us for Affordable Boat Insurance Before Washington Boating Season Calls You
Spend your spring and summer out on the water with the confidence of knowing you've done the necessary preparation work during the offseason! Oh yeah, and don't forget to get cheap boat insurance, because nothing ruins a good day out on the lake like having to shell out a ton of cash to fix an unexpected disaster.
Discuss your options for saving money on watercraft coverage with your independent Vern Fonk Insurance agent. Call us at (800) 455-8276 or get a quick quote online. You can also find a Washington office conveniently near you if you'd prefer to stop in and see us.