Happy New Year from Vern Fonk Insurance!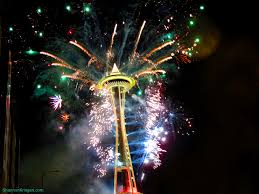 It's time to reflect on your past year and make changes to have an even better year in 2015.  While making these resolutions, your vehicle insurance isn't probably first on your list to change. We think it should be something to think about while going through your lists of improvements to make.
A thorough review of your vehicle insurance policy can help you save money as well as help protect you from unforeseen circumstances. You should review your coverage amounts on your current policy and make sure you are properly covered. Think about your situation and ask yourself if you need to increase or decrease your coverage amounts. Do you need to add rental car reimbursement or towing to your policy? Now is the time to make these changes.
Ask you car insurance agent if you qualify for any new auto insurance discounts. They'll help you identify if you qualify for any additional savings on your premium.
Review your deductible. Is it something you could afford if you were to get in an accident? You should adjust it to be higher or lower depending on your current financial situation. A change in your deductible amount can change your monthly payment by quite a bit. Review your options with a auto insurance agent.
It's a simple step everyone can take this month to help you save money and keep yourself, your friends and your vehicle safer in the New Year.