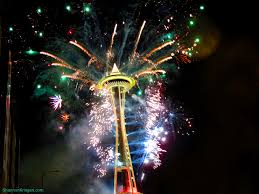 It's a new year! Time to reflect on last year and make resolutions for the future. Your car insurance policy probably isn't the first thing that comes to mind when making plans for your future, but we think it should be towards the top of your list to review. A thorough review of your car insurance policy can help save you hundreds each year on auto insurance premiums.
The first thing you should do is review your coverage amounts on your current auto insurance policy. Do you need to add more coverage or reduce coverage amounts somewhere else? Do you want to add towing coverage or rental car reimbursement if you don't have it already? Small changes in these amounts can dramatically change the amount of money you'll pay each month (or 6 months) and also keep you covered where you actually need it.
Take the time to try and find any car insurance discounts you may be eligible for but you're not currently getting. Every year each car insurance company changes and adds new discount programs. Ask your agent if you qualify for any additional savings.
Are you liability limits high enough? Each state in the U.S. has a minimum requirement of a certain amount of liability coverage per policy, and it's important to make sure you're covered at least that amount.
Can you afford a higher or lower deductible? Changing your deductible amount up or down can also save you money on your insurance premium. If you can afford a larger deductible amount it may make sense to raise it. If you can't afford your deductible if you were to get into a crash right now, it's too high. Talk with an insurance agent in Washington or Oregon to see what deductible works best with your household budget.
Take the extra time (it shouldn't take too long) to review your car insurance policy. If you need help, call an agent at Vern Fonk and we'd be happy to help you find a great auto insurance policy for the year 2014!