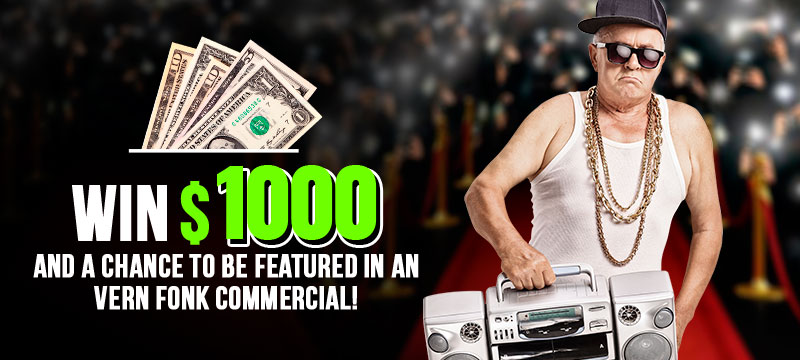 Hope you're ready to Make Us Laugh! Your chance to prove how funny you are and win $1000 in cash is officially underway – now through April 25th, 2016.
Vern Fonk Insurance is looking for people with an outrageous sense of humor to create a one minute video in the tradition of Vern Fonk's infamous commercials.
If you need a little inspiration or ideas, check out  a compilation of past Vern Fonk Insurance commercials below.
Once you've created your video, go to the Vern Fonk's Facebook page to submit and upload your YouTube video link and make us laugh! Imagine – a short 60 seconds of your creative genius could be worth $1,000 in cash.
Submissions will be voted on between Monday, April 25th and Friday, April 29th, 2016.
The Make Us Laugh contestant who receives the most votes wins $1,000 in cash and the chance to be featured in an official Vern Fonk commercial!
Remember – the idea is to make us fall down laughing, so there's no limit to how silly and funny you can be. All we ask is that you keep it clean and safe.